ADFS Login
Use ADFS Login to access Office 365 applications
---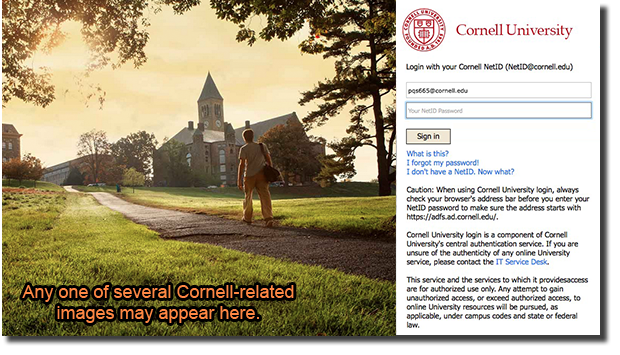 The ADFS screen pictured above is the login portal for accessing Office 365 applications (mail, calendar, SharePoint sites, Yammer, etc.). On mobile platforms like iOS and Android you'll only see the section on the right (no lovely photo).
After logging in, you will be able to access multiple services supported by ADFS without needing to type in your NetID and password for each service. Remember that logging in creates authentication credentials that someone else can use if you walk away from your computer.
When you're done using services that require Cornell authentication, clear your credentials by closing ALL your browser windows and exiting your browser.