Can't Install: VPN.pkg Is Damaged
When installing the CU VPN software on a Mac, you see a message saying the VPN.pkg is damaged.
This article applies to: CU VPN
---
When installing the Mac CU VPN client, you receive an error that the vpn.pkg file is damaged.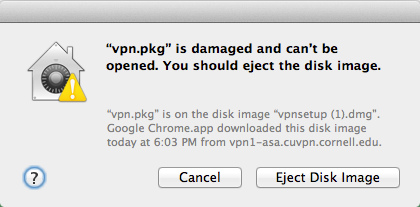 How to Solve this Problem
The error message is misleading. The installation package is not damaged. However, a security setting on your Mac is preventing the client installation. To solve this problem, change your Security & Privacy Settings to allow apps to be downloaded from anywhere.
To change the setting, select the Apple menu -> System Preferences -> Security & Privacy, then, under Allow apps downloaded from, select Anywhere.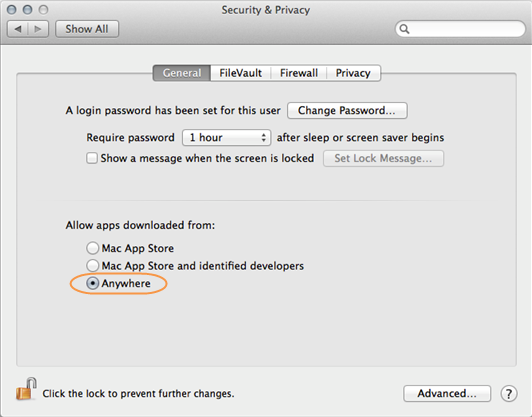 ---
See also...