Upload Media Files into Video On Demand
Get your videos and other media files into Video on Demand
---
Log in to Video on Demand.
Click
then .

The

Upload Media

page appears. Click .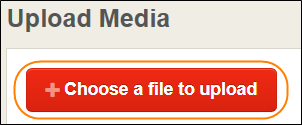 Select the file you want to upload and click
. Your upload will begin immediately.
When the media details fields appear, enter information for your media. Only

Name

is required. You do not need to wait for the upload to complete before filling out the details form. The media information can be changed or edited later from your

My Media

page.

Name

: The name that you wish to give to the media (a required field)

Description

: Your description of the media.

Tags

: Keywords which will be used to identify the media if you choose to make it searchable.
Status: Choose if this media file will be Private, Unlisted, or Published. The default setting is Private. This setting is at the bottom of the window.
To add captions to your video using automatic speech recognition, type
captionasr
 in the
Tags
field. You can also
add
and
edit
captions after your video has been uploaded. Captions can take 1-2 hours or more to generate depending on server load.
Click Your changes have been saved in a light green bar at the top of the window.
when you have finished editing the media details fields. If the media is still uploading, you'll see a message that the information will be saved once the file is finished uploading. If the media has been uploaded, you'll see the message
To upload another file, click + Choose another file near the bottom of the page.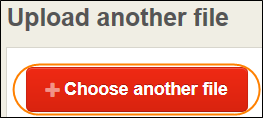 To return to your My Media page, click Go To My Media near the Save button at the bottom of the media detail page. To open the media you just uploaded, click Go To Media . Note that if your media is still converting, you will see either a "Media is being processed" or "This media is still being converted" message. Once the media has finished transcoding, this message will no longer be displayed.