Site Information
How the IT@Cornell site works
This website provides information about the information technology (IT) services used at Cornell, and the people and processes that guide them.
Cornell's IT Communication and Documentation team is responsible for the website and for maintaining the information and can be reached through the Comments? box at the bottom of most pages, or by writing to the IT@Cornell Webmaster.
Enhanced Onsite Search
The website is searchable from Google and other search services, or you can also try searching right on the site, using the Search IT@Cornell box in the green bar on the upper right of every page. We're using a new tool that allows you to filter and sort the results, to find the content that matters to you more easily.

Quickly Log In to Services
We've tried to make it easy to browse for the most needed information. In The How Can We Help? box on the home page, in addition to search, you can also find direct login links for Cornell mail, web conferencing, and collaboration services. Clicking More Login Links will give you fast access to even more. Login Links are also available from a drop-down menu in the green bar on each page.

Browse Services A-Z
Clicking the Services button on any page will take you to a list of all IT@Cornell services.

You can either browse a list with all services in alphabetical order, or by the category the service is in. The categories are:
Academic & Research
Audio & Video
Business & Finance
Collaboration
Email & Calendar
NetID & Access Management
Network & Internet
Permissions & Access
Phone
Security
Storage & Backups
Support Resources
Training
Web Hosting & Development
If you'd like to narrow down the entries on the list, you can enter a term in the Search box.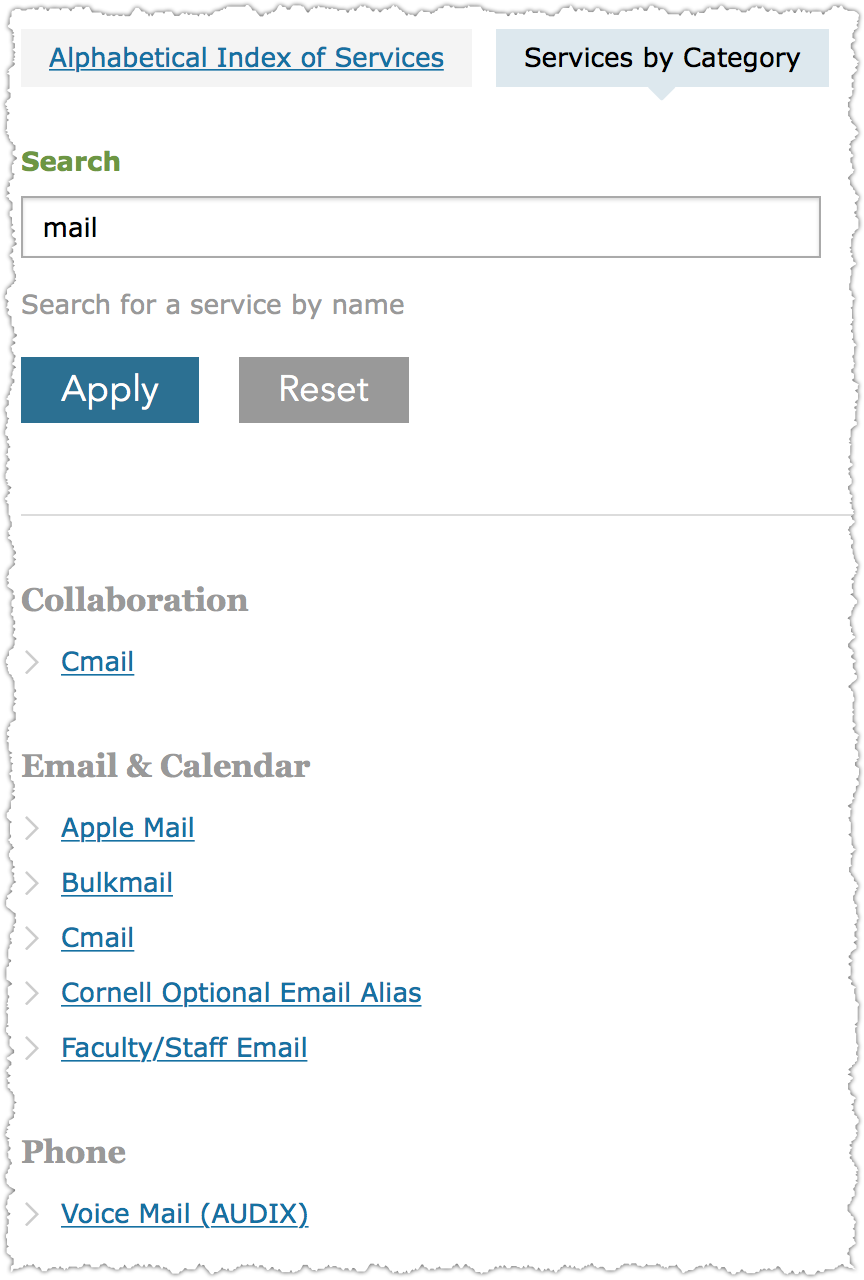 Articles for a Service
Once you've made your way to a service site, in addition to the information in the links in the main content area, you can see a list of links to individual articles in the right-hand sidebar. The sidebar shows the first three articles for each topic. To see every article associated with the service, click see all. To just see all the articles associated with each topic, click More articles... after the third article for the topic.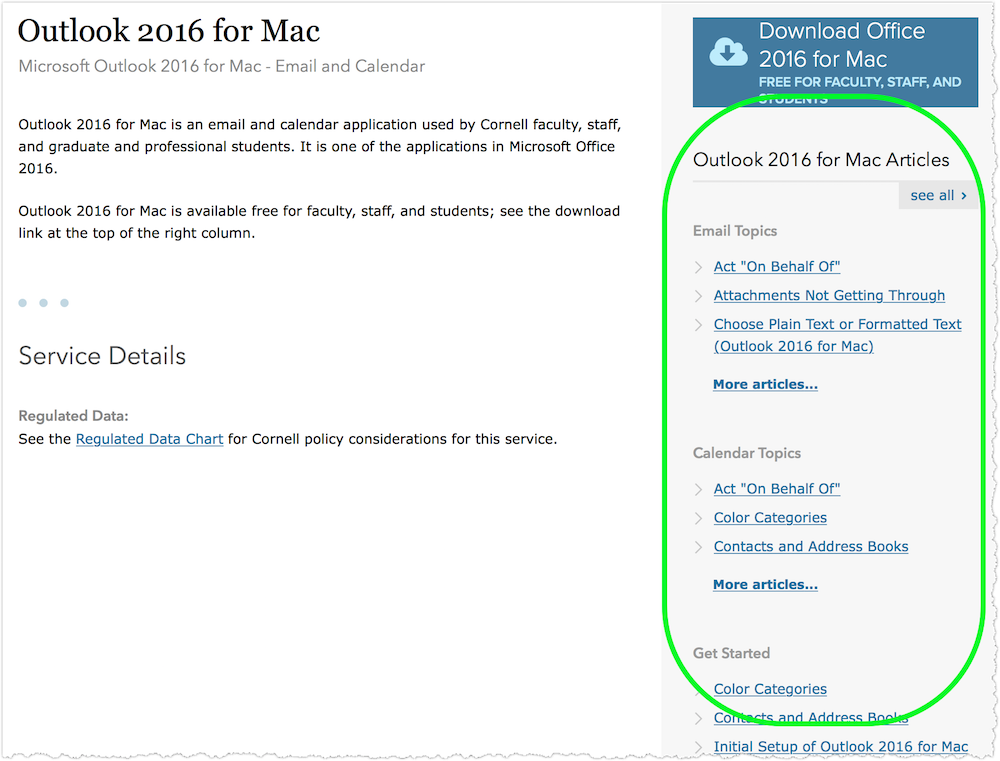 More Links, News, and Events
Scroll all the way down to the bottom of the page to find even more links to IT information, including the latest IT News and upcoming events.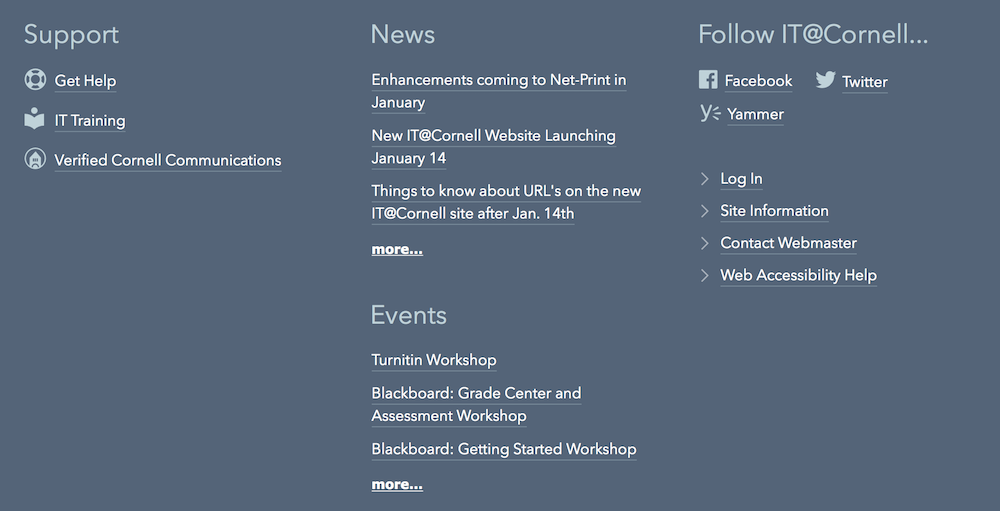 Technical Details