Print Documents Using CU Print
---
You must be on a campus network or connected via CU VPN to use this procedure.
To print from your own computer, you need to have installed the CU Print software.
The software is already installed in computer labs.
Use Print Preview to help avoid unexpected results. Check how your document will look before you print.
When you're ready to print, choose the Print command in your application.
Make sure your document is set to a valid paper size: Letter (8-1/2 by 11 inches), Legal (8-1/2 by 14 inches), and Ledger (11 * 17 inches). CU Print printers do not have settings for A4 or other European standard sizes.
Then select one of the CU Print queues, either CU Print‑BW or CU Print‑Color. This will select this print queue for this document only. You have two hours from the time you submitted the print request to get to a printer and release the document. After two hours, the print job will be deleted from the queue.
You can, optionally, set one of the CU Print print queues as your default printer. 
Then go to the printer where you want your document to print. Many of the printers look like this: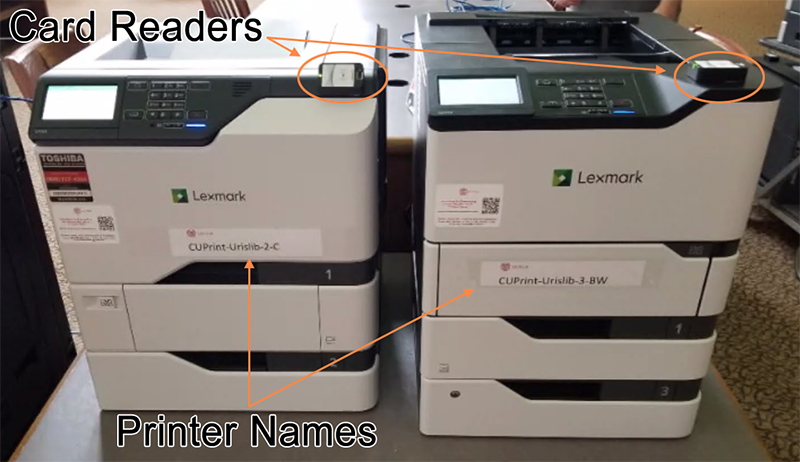 Hover your Cornell ID card at the printer's card reader, which will look like one of these: 


You can also release your print job using the CU Print web portal.