Release Your CU Print Document Without Your Cornell ID Card
---
All CU Print printers are equipped with a card reader. When you have sent a document to one of the CU Print queues, just hover your Cornell ID card over the card reader on the printer, and your document will print.
If you do not have your Cornell ID card handy, you can also release (print) your document through the CU Print web portal. 
Use this method only when you are physically standing near the printer, otherwise someone else may pick up your document.
Many CU Print printers look like this: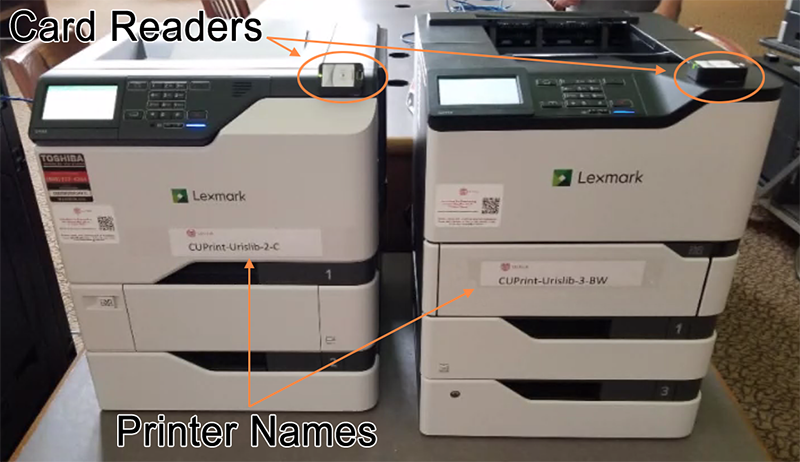 Log in to the CU Print web portal with your NetID and password.
Click Jobs Pending Release in the left sidebar.
Click print for the job you want to print. You will see a list of printers connected to the queue you selected.
Click the printer name where you want the document printed.
Your document will print.