Using the Appspace Dashboard
---
After you log in, you will work in Appspace using the Dashboard. The dashboard is a console which gives you quick access to your content and channels (playlists).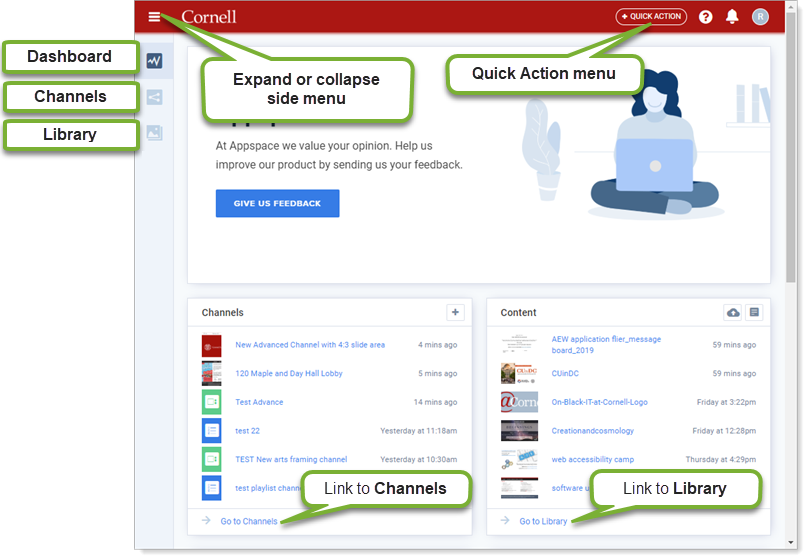 The dashboard has a navigation menu on the left side with icons linking to the Dashboard, Channels, and Content. 
A menu bar across the top contains:
a menu button which expands and collapses the navigation menu
a quick actions menu
links to Appspace helpful hints, notifications, and your user profile.
Click the quick actions menu to open links to frequently used actions such as:
Upload Media such as images and video into your library,
Create a Card to use a card template to design content,
Create a Channel to organize cards and other content.
The main area of the dashboard displays a series of panels that include Channels and Content.
To open a full list of channels, click either the Channels icon in the left-side menu or click the Go to Channels link in the

Channels

panel.
To open your content library, click either the Library icon in the left-side menu or click the Go to Library link in the

Content

panel.