Box for Microsoft Teams
---
The Box for Microsoft Teams integration lets you access and share work stored in Cornell Box through the Microsoft Teams interface. You can share and access Box content directly from within Microsoft Teams without having to flip back and forth between programs. 
Box for Microsoft Teams allows you to:
Share Box content to channels and chats or upload local files to a channel and its associated Box folder
View previews of shared Box files
Get a consolidated view of all Box content associated with a channel
Preview and share content from within the Teams iOS and Android apps
Give channel members the ability to preview and share files
Box support provides instructions for how to log into Box for Teams for the first time.
Note: When signing into Box to give permission for the connection, in the window Log in to grant access to Box, click Use Single Sign On (SSO).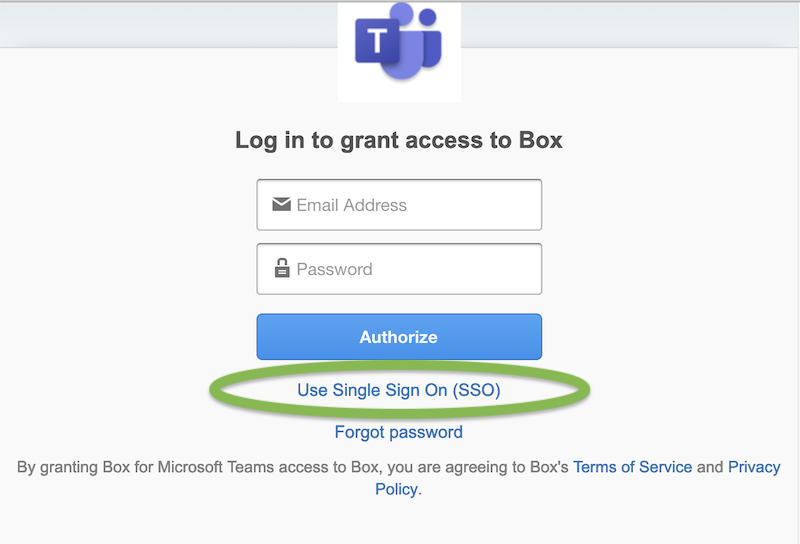 In the updated window, enter your netid@cornell.edu email address and click Authorize.