Qualtrics Contacts is Now XM Directory
---
Qualtrics' Contacts area is now XM Directory. The functionality is still the same, but the appearance and how to navigate the space have changed.
If you want to create a new list or work with your existing lists, from the main menu, click the Main Menu and select Directories.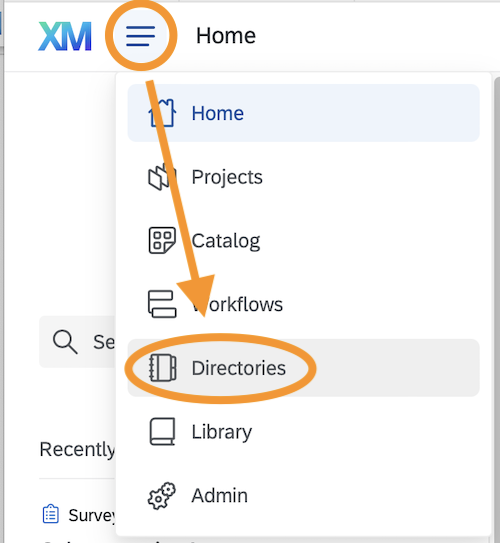 You will arrive at the new Directories screen, which shows all the lists you have access to. This includes lists you have created and lists shared to you, including lists that have been saved to the Cornell University public folder. Lists in the Cornell University public folder were always available in the old interface, but they are much more prominent now. You can tell the source of a list that is shared to you by hovering your cursor over the Share icon.