Latest News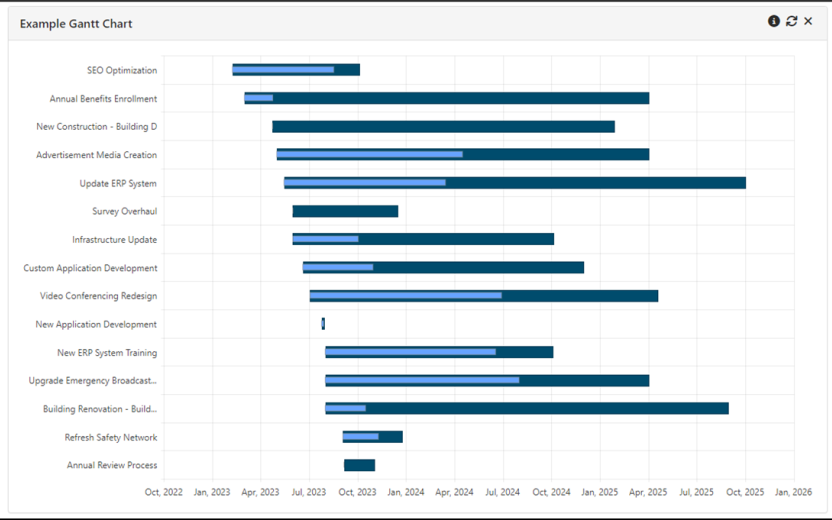 On Saturday, October 28, 2023, TeamDynamix will be upgraded to version 11.8. This release will introduce several new and enhanced features.
Of particular interest to Cornell IT staff are the following:
Report Enhancements
Charts and graphs will be improved, with a more modern-feeling experience and enhanced usability. This includes charts generated by Report Builder, chart-based desktop modules, and pages with built-in charts in the system.
"Hour" Display Format for Report Builder Reports
Reports with date/time values can now be formatted by time of day, along with existing Week, Month, and Year. This enables reporting based on when events are occurring.
Report Sharing
TDNext users can share reports with individual people, as well groups. Users can access this setting under Owner and Visibility within the Edit page of a Report Builder report, along with the other sharing options. Individual people and groups can be selected in the same lookup field.
Assign/Reassign Ticket on Ticket Update Page
Ability to update and assign/reassign a ticket in the same ticket "Update" action step.
Feed Entries for Add/Remove Attachments and Tags
Entries in the ticket feed will be generated whenever a user adds or removes an attachment or tag as its own action. If a user adds or removes an attachment as part of another action that generates a feed entry, the attachment and tag changes will be included in that feed entry.
Additional Enhancements
Some additional functionality has been added to allow users to view details on assets they own, and to see and select asset information in certain forms. These features are being evaluated to determine how they can best benefit Cornell TeamDynamix users.
---
Tags