Office of the CIO
Information technology strategy for Cornell
The Office of the CIO oversees Cornell Information Technologies and collaborates with the IT Service Groups (ITSGs) and a variety of partners and stakeholders to manage the IT infrastructure and provide university-wide services to the Cornell community.
About the CIO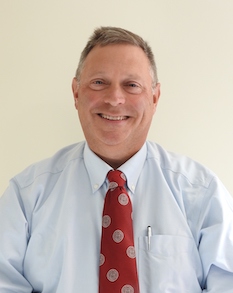 As vice president and chief information officer for Cornell, Dave Lifka directs Cornell Information Technologies (CIT) and works with the president, deans, vice presidents, Weill Cornell Medicine, Cornell Tech, and the Board of Trustees to plan Cornell's IT strategy. He reports jointly to Provost Michael Kotlikoff and to Joanne DeStefano, executive vice president and chief financial officer.
Lifka graduated in 1988 from Illinois Benedictine College with a B.S. in computer science, received an M.S. in computer science at North Central College in Naperville, Illinois, in 1991, and earned a Ph.D. in computer science at Illinois Institute of Technology in 1998.
After several technical positions at Argonne National Laboratory, he joined the Cornell Center for Advanced Computing (then known as the Cornell Theory Center) as a systems programmer, advancing through the ranks to become director in 2007. In 2010 he took on the additional role of director of research computing for Weill Cornell Medicine, helping researchers cope with "big data" challenges such as gene sequencing; he has managed collaborations and sharing of computing resources between the two campuses.
As an adjunct associate professor of computing and information science, Lifka has taught high-performance computing courses in the Computing and Information Science curriculum.
He is a past chair of the educational nonprofit Coalition for Academic Scientific Computation, with 85 member institutions dedicated to advocating the use of advanced computing technology to accelerate scientific discovery.