Latest News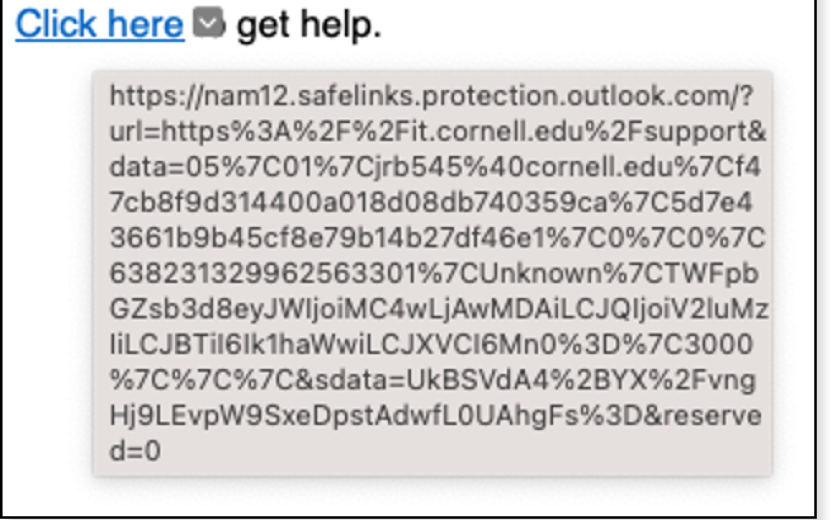 Throughout the month of October Microsoft Safe Links protection will be extended to the Cornell community. Safe Links protects you from malicious links sent to your Cornell University Microsoft Outlook mailbox, as well as links in Microsoft Teams and Microsoft Office desktop, mobile, and web applications where you are signed in with your Cornell NetID. 
While most individuals will not notice the change, two areas will be impacted by Safe Links.
Link statistics (email clicks and opens)
Safe Links inflates simple click data but does not impact unique click data. 
Plain text emails
If you send an email in plain text format, in certain circumstances your URL will be rewritten in the Safe Links format and be unreadable to the recipient. The link will still function but could be mis-interpreted by your recipient as broken or malicious.
Safe Links For Content Creators has more detailed information about how Safe Links behaves when you create content for individuals or for a mass mailing. If you have additional questions after you read this information, you can request assistance with the link at the bottom of that article.