Latest News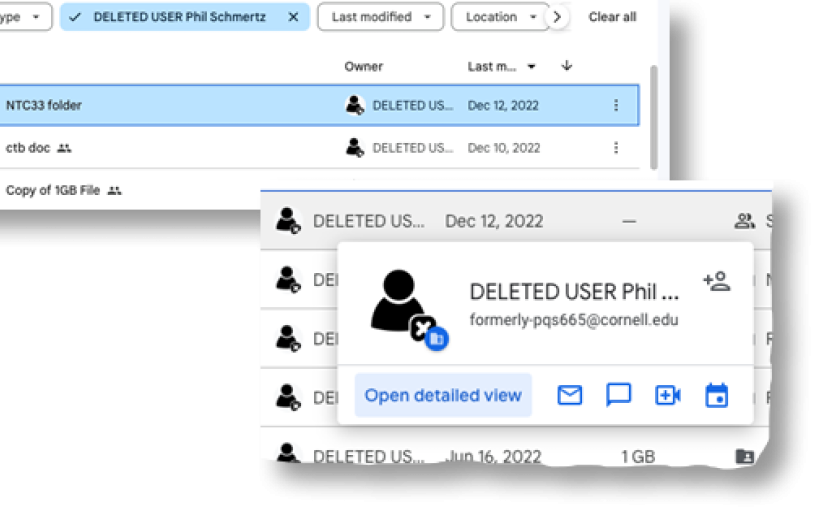 If you collaborate on documents stored in Cornell Google services like Google Drive, check to make sure that nothing you need was shared by someone who has left the university.
Check Shared with me in Google Drive and look under Shared by. If you see the name of someone who has left associated with a file you need, click the three vertical dots icon (More actions) for that file and select either Download or Make a copy. You must download or make a copy of the file itself. Downloading or copying a folder will not automatically download or copy the files contained in it.  
Checking for files like these periodically is important because, like other schools since Google started charging for storage, Cornell now cleans up Google accounts that are no longer being used. If a document or file in your Shared with me section of Google Drive was collaborated to you from someone who has left Cornell, that file will no longer appear when the account is deleted.
You can learn more about items left behind when their owner left the university without transferring ownership to someone else ("orphaned content") at Google Drive Orphaned Content: Why it happens and how to manage it.
For more information on how to make your own copy of a file that has been shared to you, see Google's Download a file.