Reset Your Password (Microsoft Azure Authentication)
Do not use the "forgot my password" link. Use the standard NetID password reset described here.
If you forget your NetID password or want to reset it, do not use the links you'll see in the Microsoft Azure Authentication prompts, as they refer to a feature that is not in use at Cornell.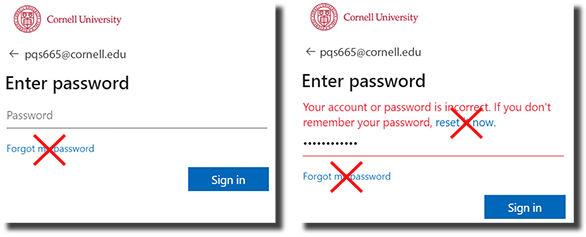 Instead, go to the NetID Management page and select Forgot your Password.