Reset Your Password (Azure Authentication)
Do not use the "forgot my password" link. Use the standard NetID password reset described here.
---
If you forget your NetID password or want to reset it, do not use the links you'll see in the Azure Authentication prompts, as they refer to a feature that is not in use at Cornell.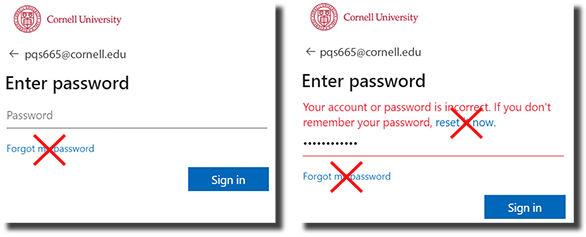 Instead, go to the NetID Management page at netid.cornell.edu and select Forgot your Password.