Our Portfolio
Custom Development can accommodate your project needs from large to small and anywhere in between. Take a look at some of the work we've done across campus!
Some of Our Most Recent Work
Office of Academic Diversity Initiatives With a specialized audience of traditionally underserved undergraduate students, The Office of Academic Diversity Initiatives web site was built in Drupal, and was designed for high visibility and inclusivity.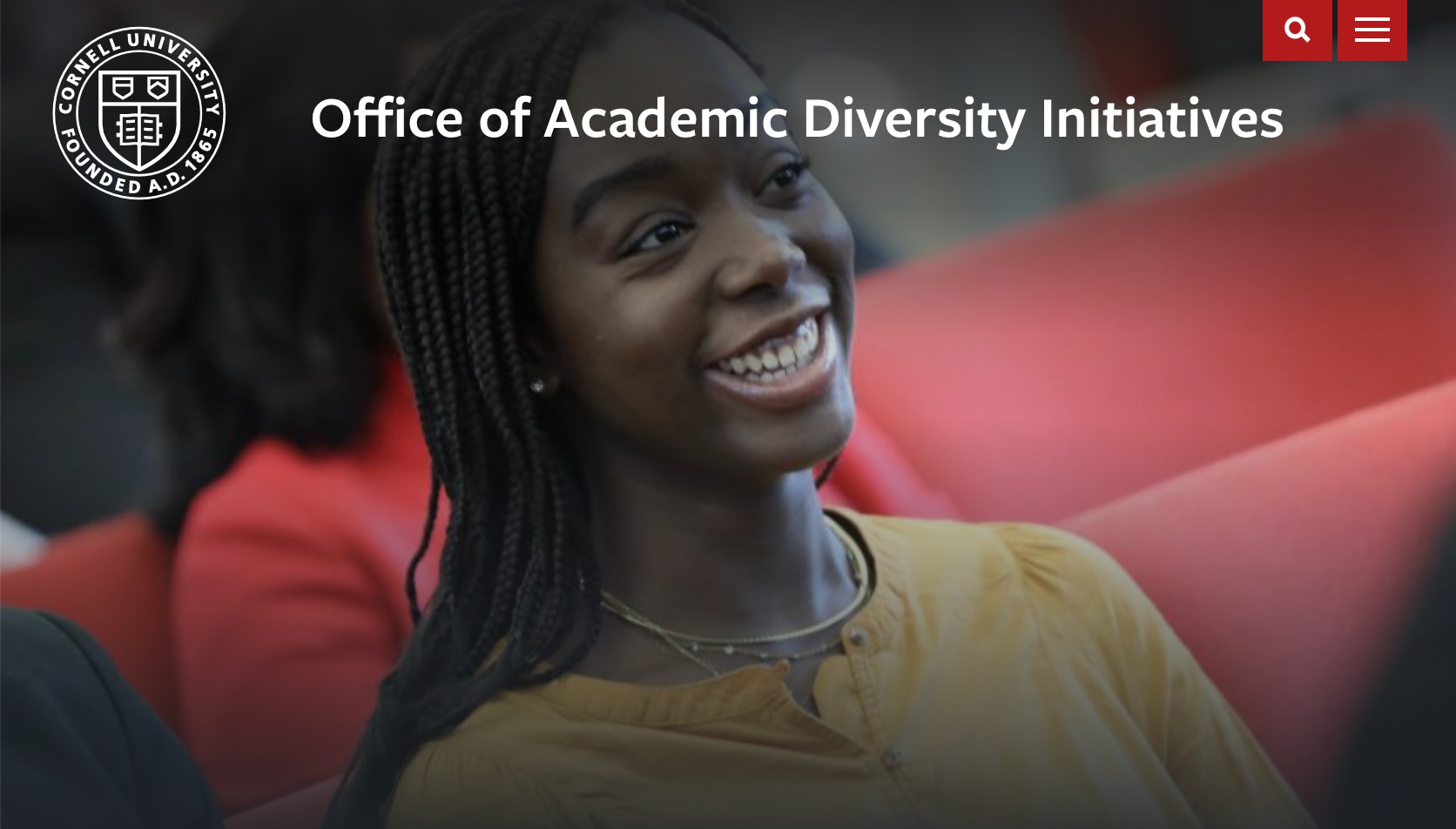 ---
Daily Check In 2021 we created the COVID daily check site for Cornell faculty, students and staff, to allow in-person attendance while maximizing health and safety. This site was implemented in Laravel, had to handle high daily traffic and had significant visibility.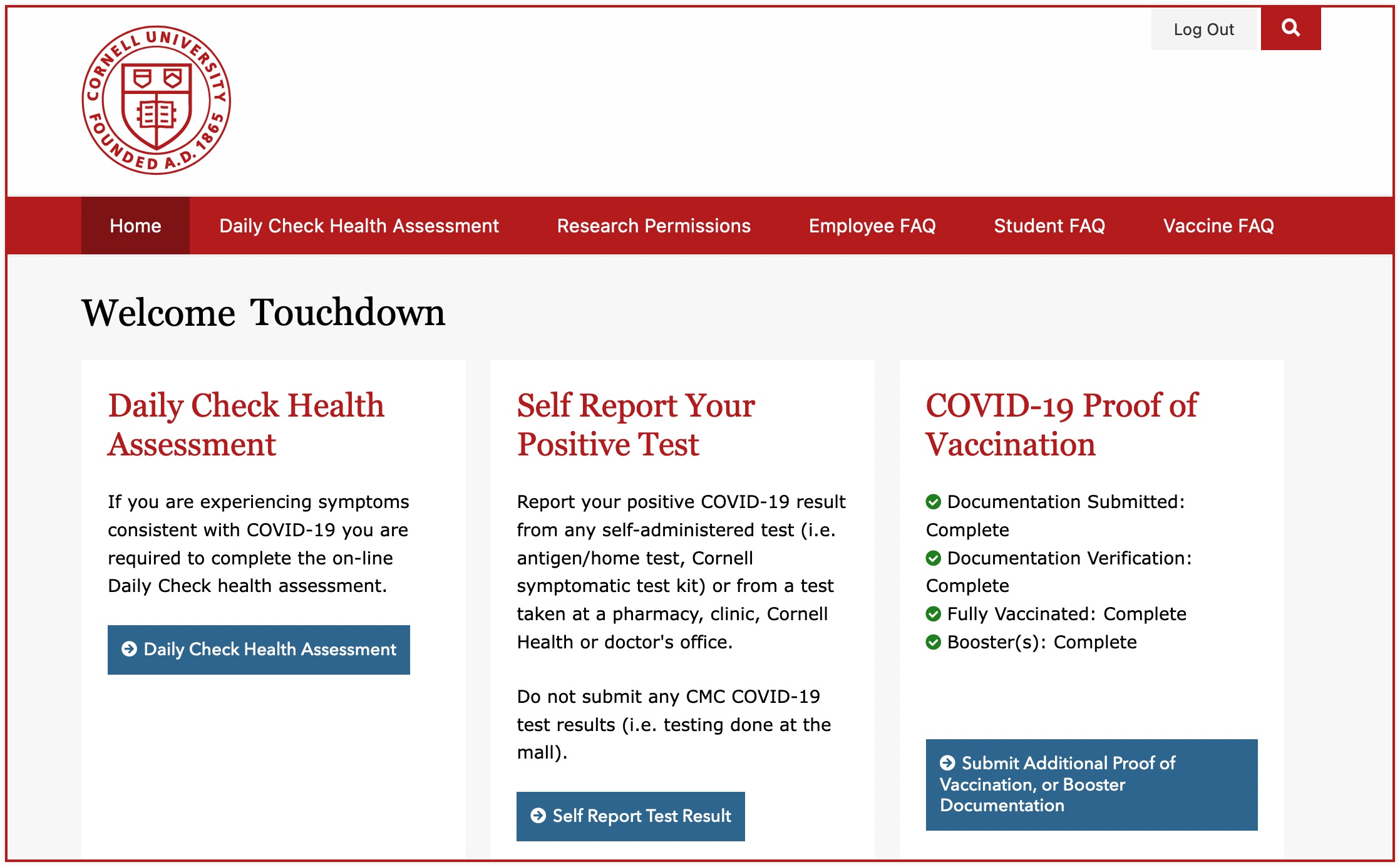 ---
Cornell Institute of Biotechnology The Institute serves as the hub of Cornell's biotechnology and life sciences ecosystem. The site, built in Drupal, supports their outreach toward students, faculty, researchers, alumni, industry, investors, government and local peer institutions.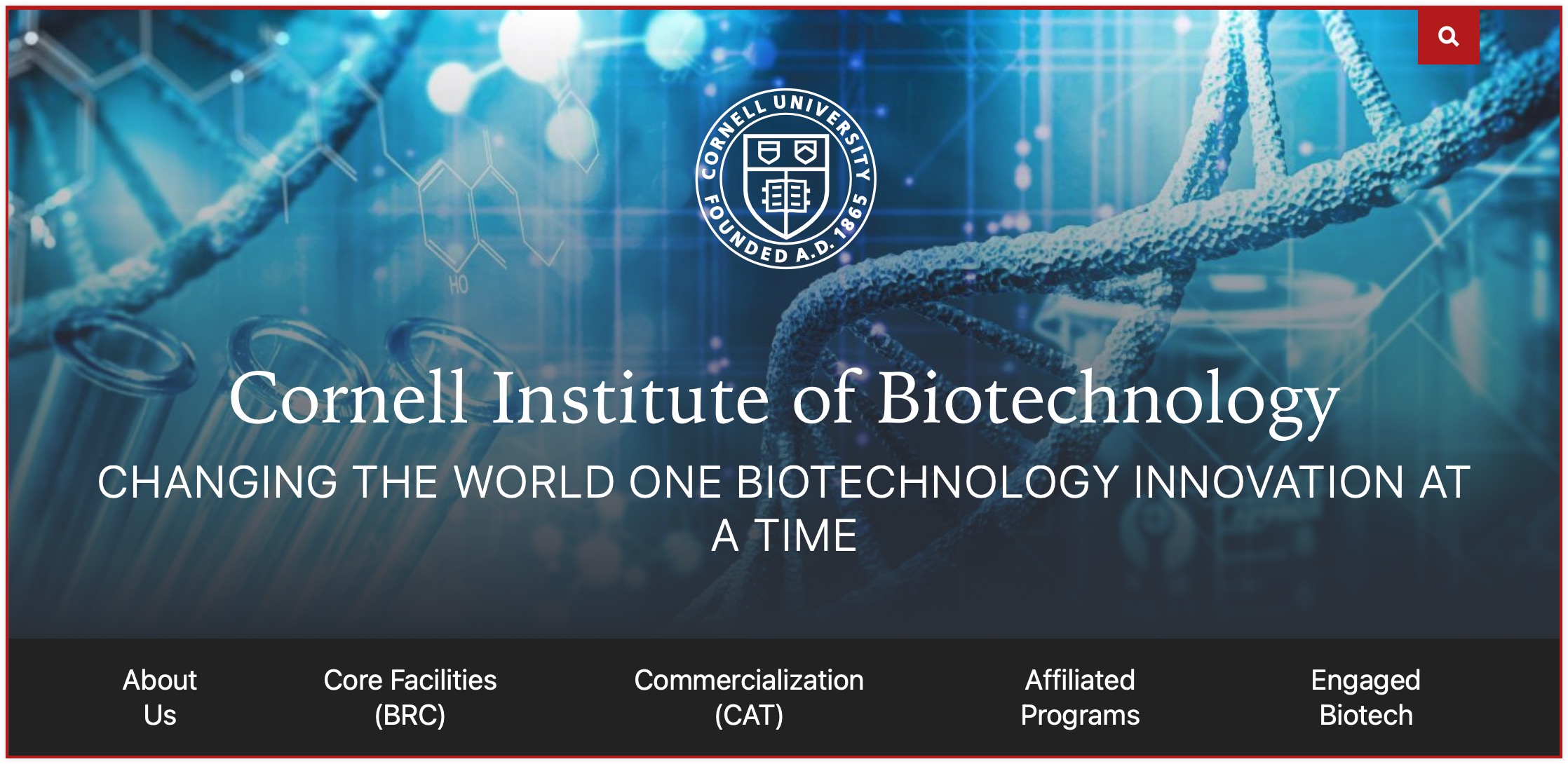 ---
Cornell University College of Veterinary Medicine Reaching a global community the Drupal-built site supports the health needs of pet owners, gives information to prospective students, builds their alumni network, supports their clinical operations and much more.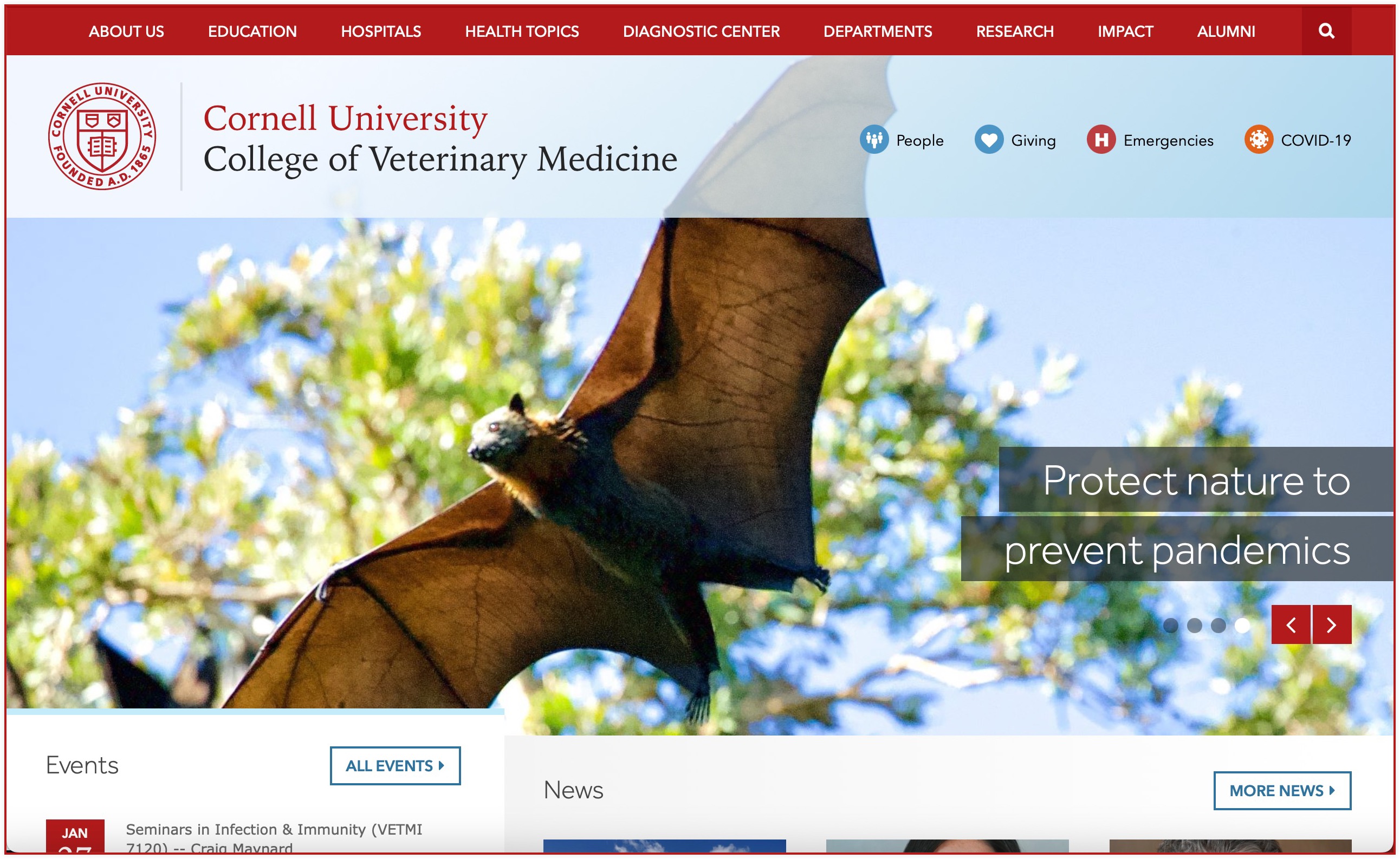 ---
Naval Reserve Officers Training Corps Redesigned in WordPress, the NROTC site celebrates the long and prestigious history of military service at Cornell, and serves students, NROTC alumni, and military veterans interested in pursuing a military officer career or continuing their undergraduate education. 
---
Laboratory of Atomic and Solid State Physics The lab is leading the way in the fields of condensed matter, biological physics, and optics. Designed for a global reach in the overlapping worlds of academic research and industry, we built their site in Drupal, and launched in May 2022.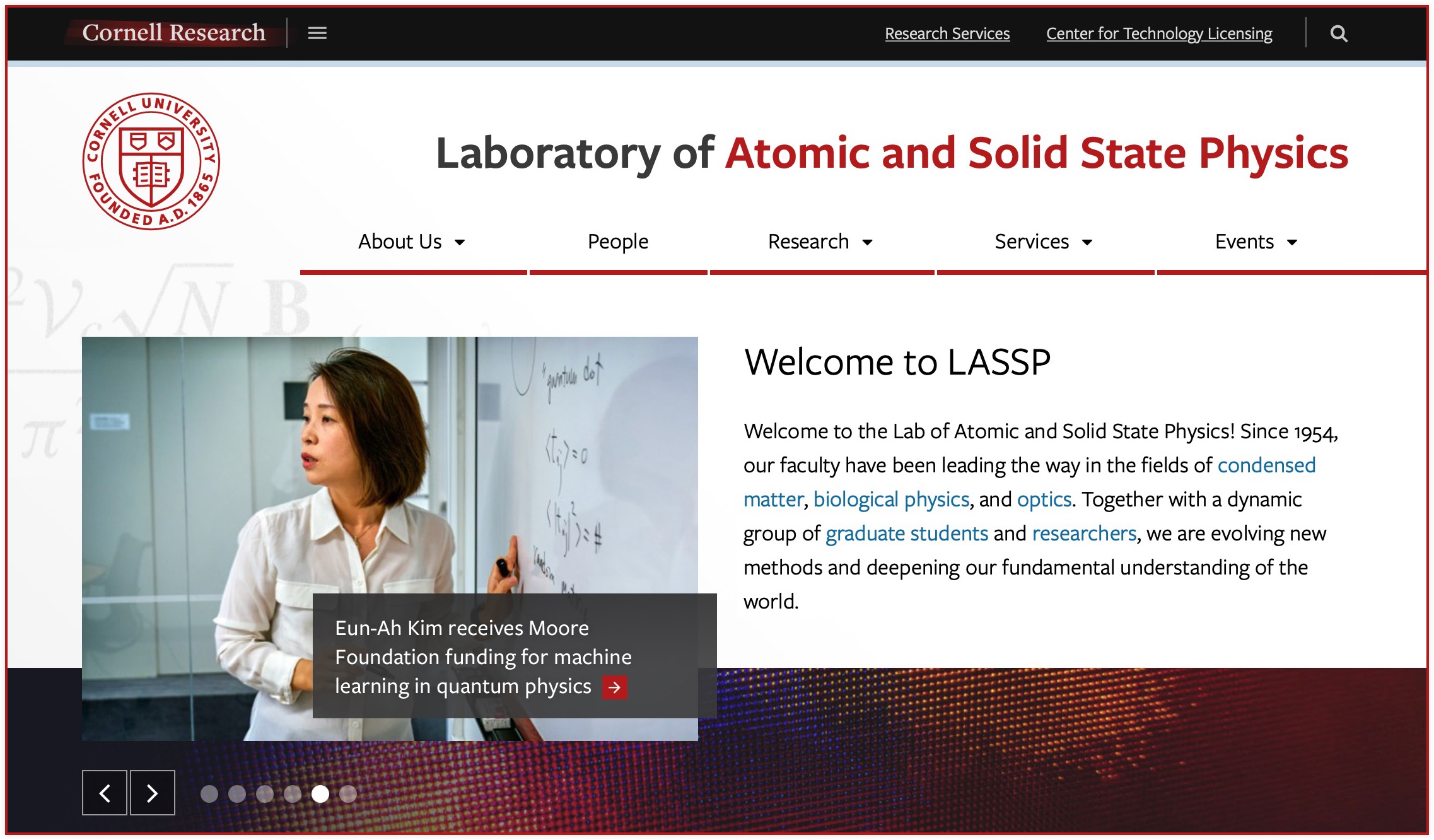 ---
Experience Cornell Experience Cornell took top honors as one of the best Drupal-based websites and applications from all over the world. The site provides an elegant front-end experience designed to help students discover the student-centric offerings at Cornell. As part of the relaunch, the Custom Development team gathered feedback from users working in real-time with the platform. This allowed us to better adjust the site to meet the needs of the end-user and to provide a customized journey, that was not possible with the previous site.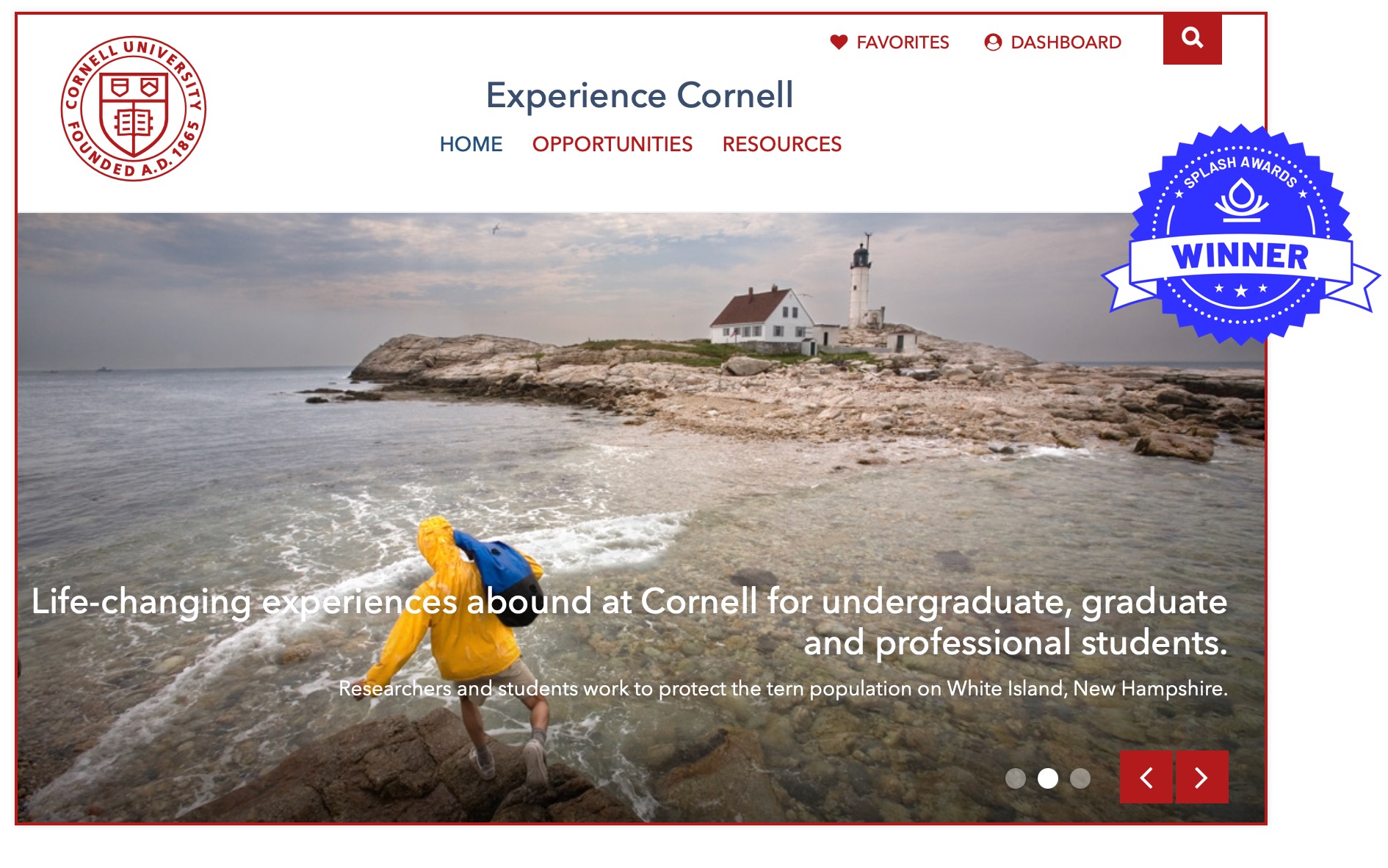 Early Asian Alumni at Cornell Cornell University has a long and distinguished history in Asia, and an active Asian Alumni association. Intended for Cornell alumni and friends, we redesigned the using our customizable theme in WordPress.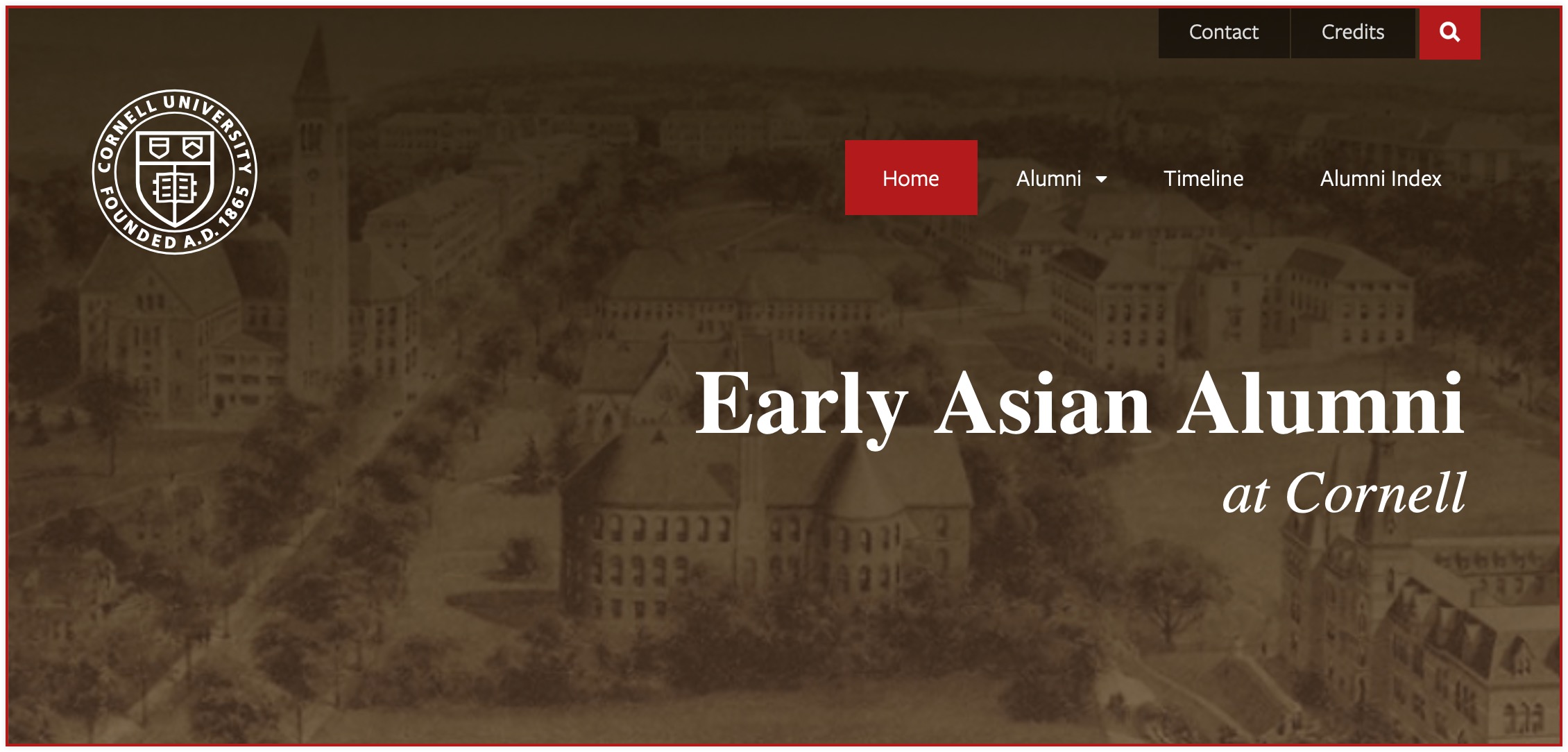 ---
Student Health Benefits Utilizing Drupal, the Student Health Benefits site helps Cornell's 12,000+ student body navigate the university's insurance requirements and provides support for those enrolled in Cornell's Student Health Plan (SHP), Student Health Plan Plus (SHP+), Dental Plan, and Vision Plan.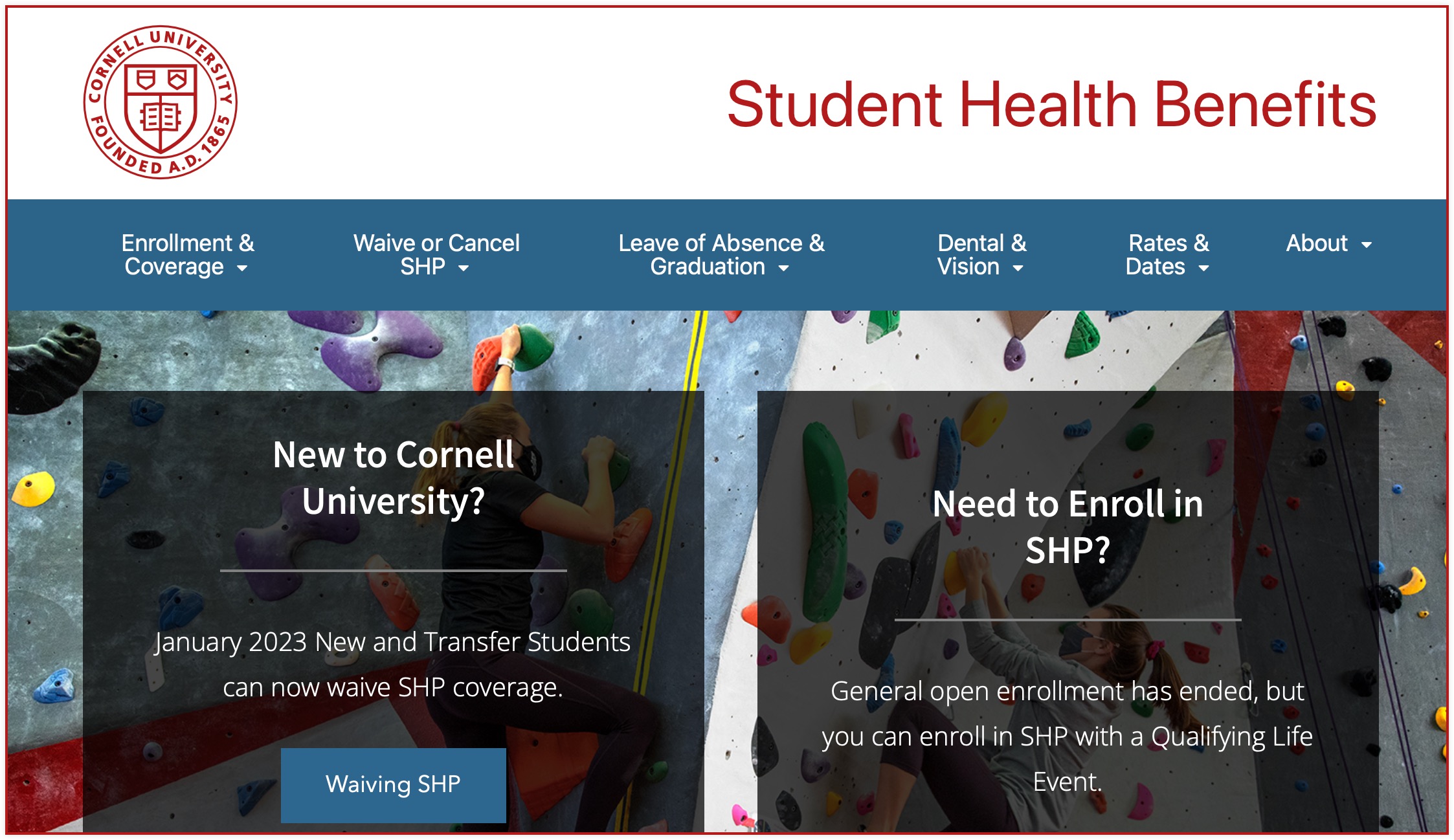 ---
Public History Initiative Built in WordPress, the Cornell Public History Initiative works to stimulate and deepen dialogue among students, faculty, staff, and their wider communities about the sedimented histories that shape our contemporary world.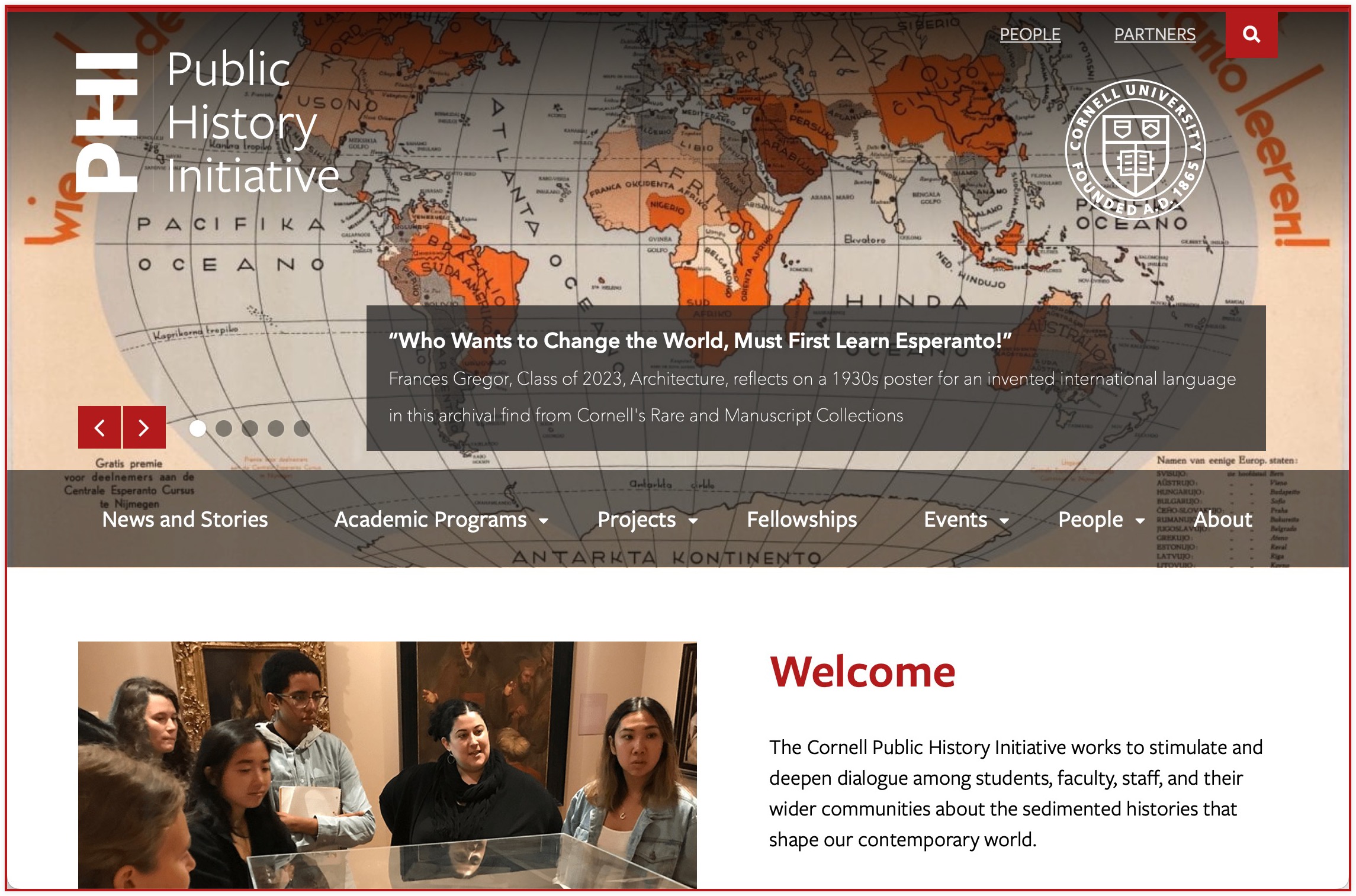 ---
Cornell Institute of Host-Microbe Interactions and Disease Focused on cross-discipline, cross-campus collaboration and innovation The Cornell Institute of Host-Microbe Interactions and Disease (CIHMID) site was created in WordPress. It primarily targets Cornell students, faculty and staff, but has a secondary global audience for its symposia and seminars.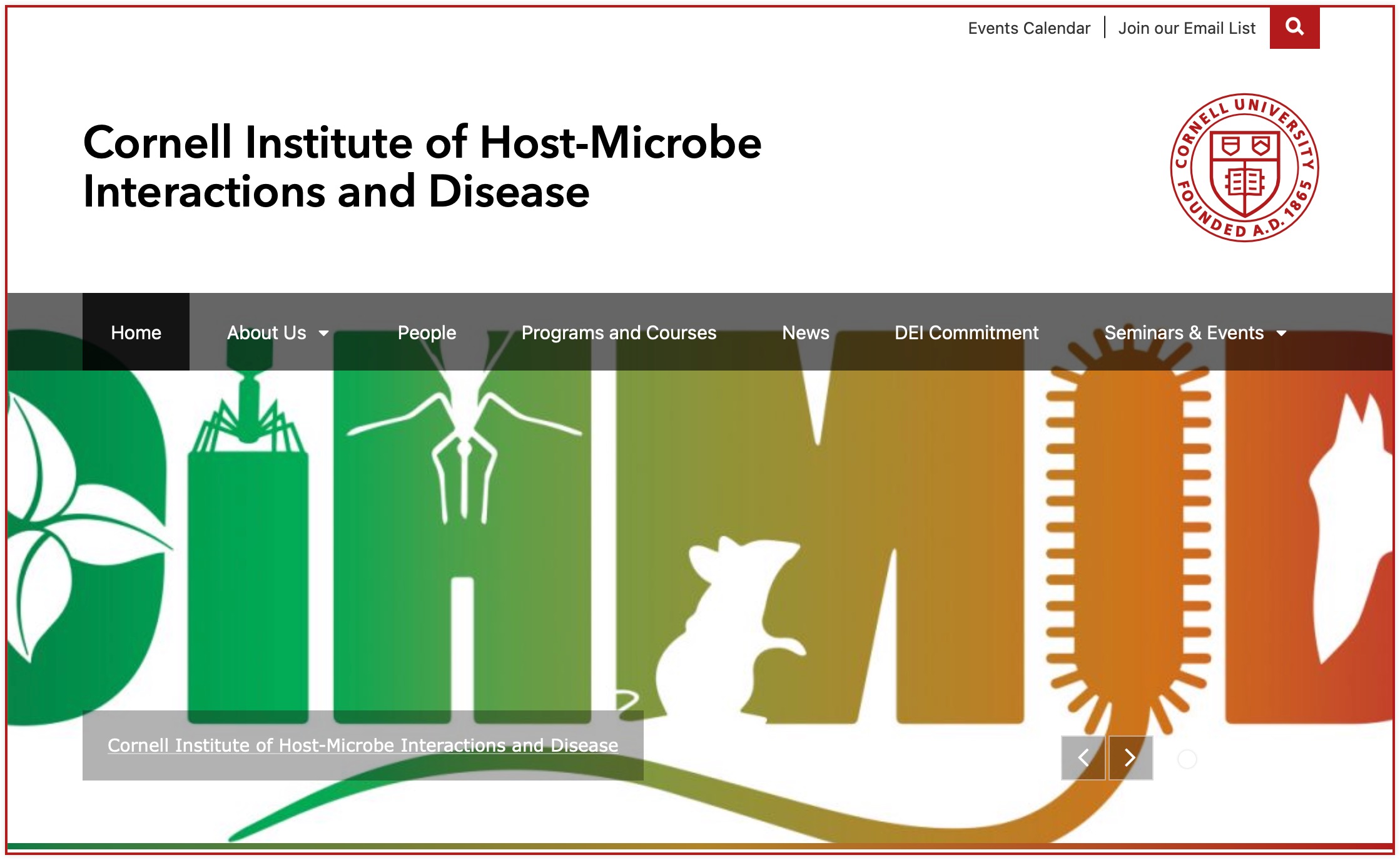 ---
Andrew D. White Professors-at-Large Program Built with WordPress, and adjusted off our framework, the site reaches a global audience, and brings a steady stream of the world's foremost scholars, thinkers, and artists to campus to engage with the Cornell community in multiple forums.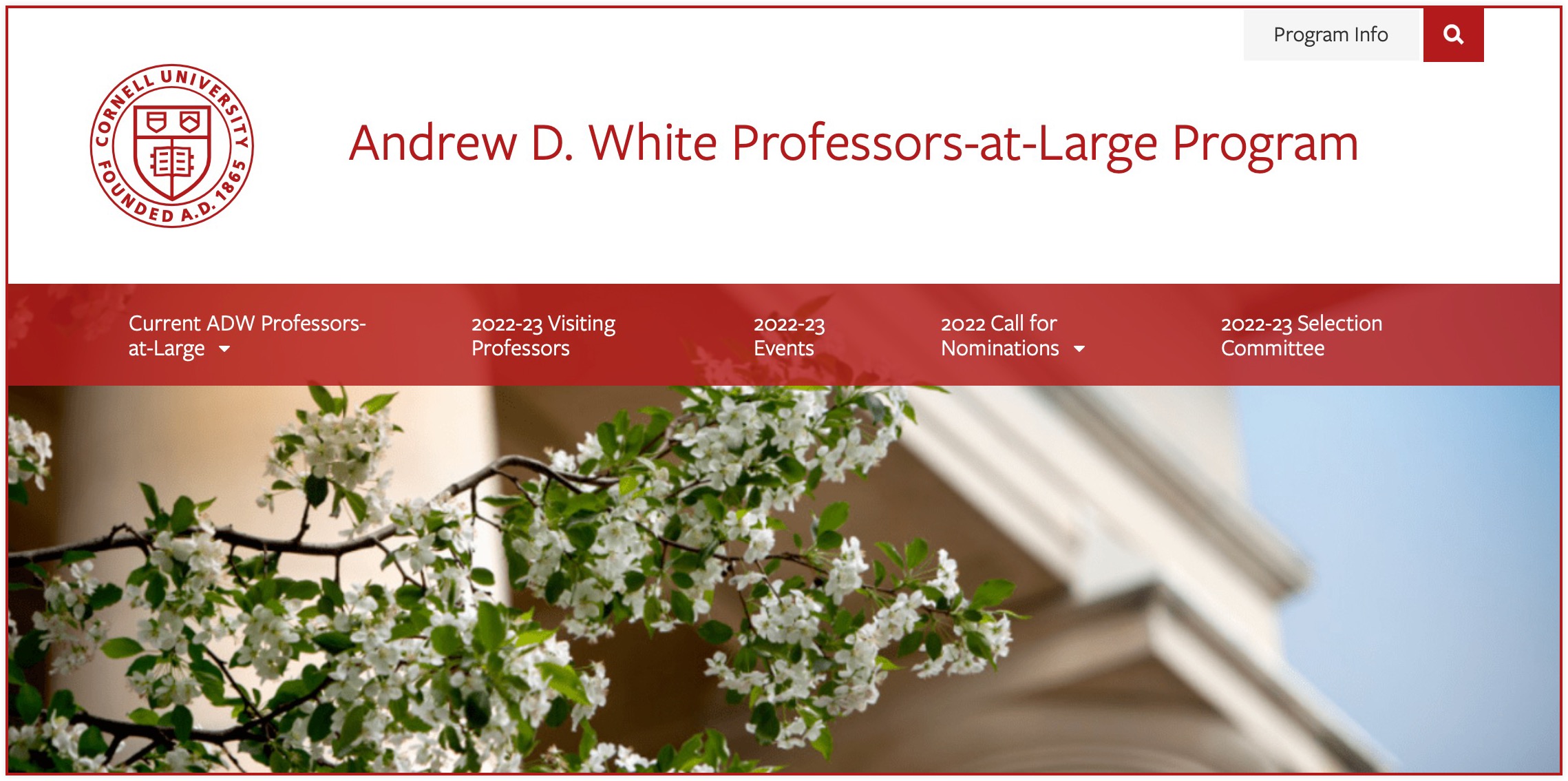 ---
The Center for BrightBeams The Center connects researchers at eight universities and three national labs. Built in Drupal in early 2021 the site supports the center's missions of student recruitment (undergraduate, graduate and postdoc) as well as industry and national laboratory research support.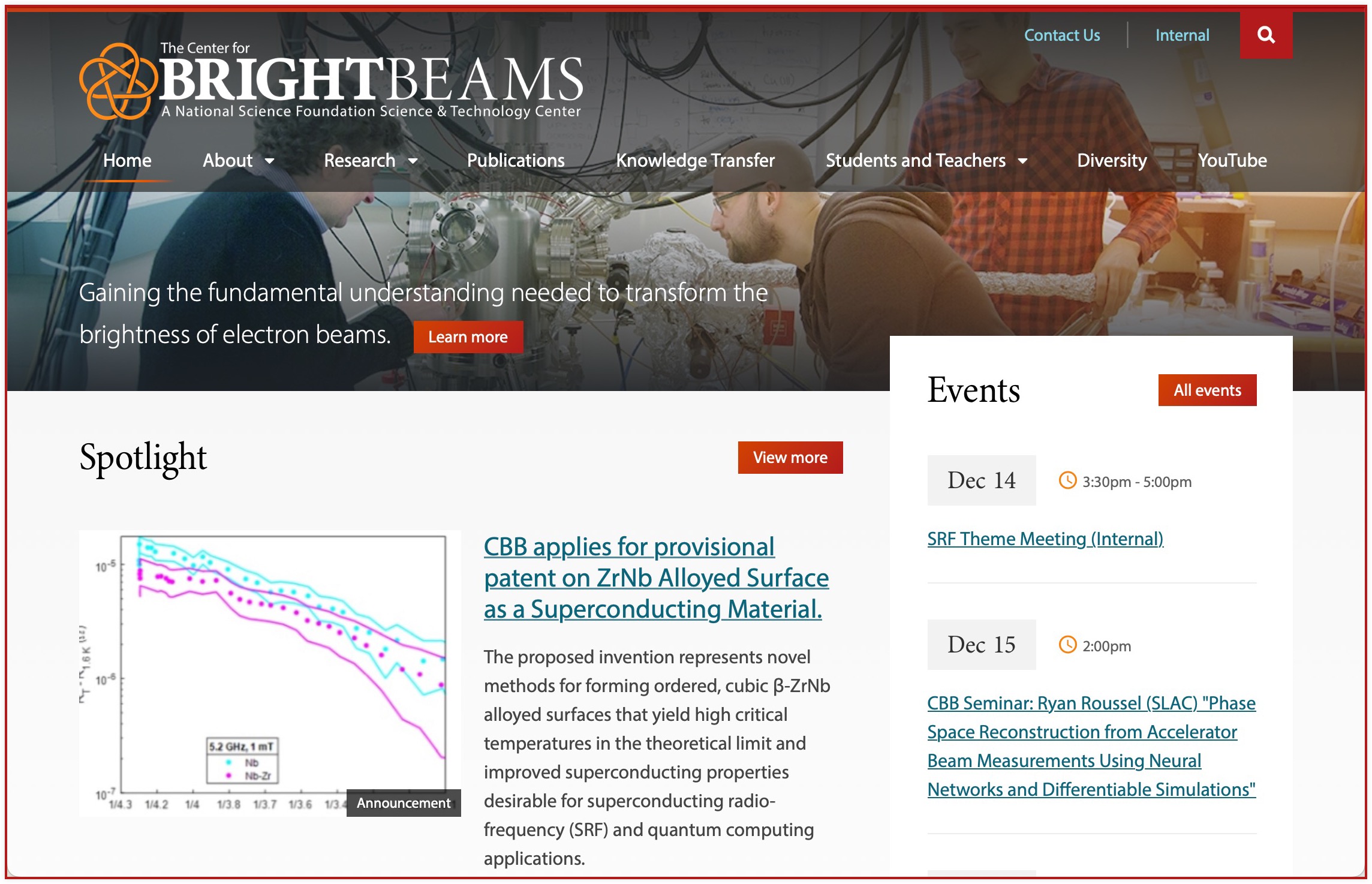 ---
Mario Einaudi Center for International Studies The Mario Einaudi Center is Cornell's hub for campus engagement and global thinking and action. Built in Drupal, the site supports research, teaching, and outreach programs and activities for undergraduate and graduate students.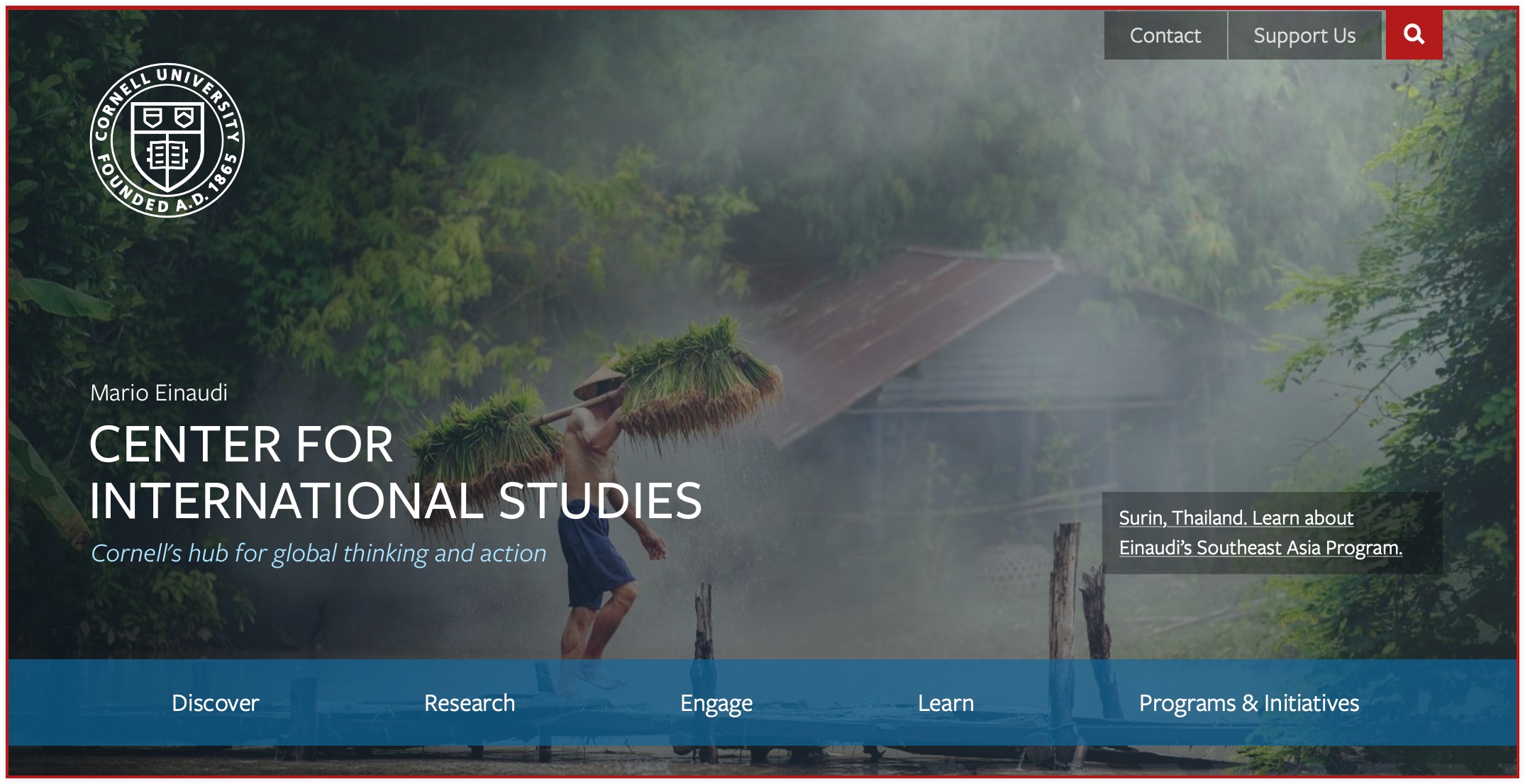 ---
Environment, Health, and Safety From dorm fire drills to Slope Day safety, the Department of Environment, Health and Safety Drupal site supports the department's mission to preserve the health, safety, and environment of the Cornell Community.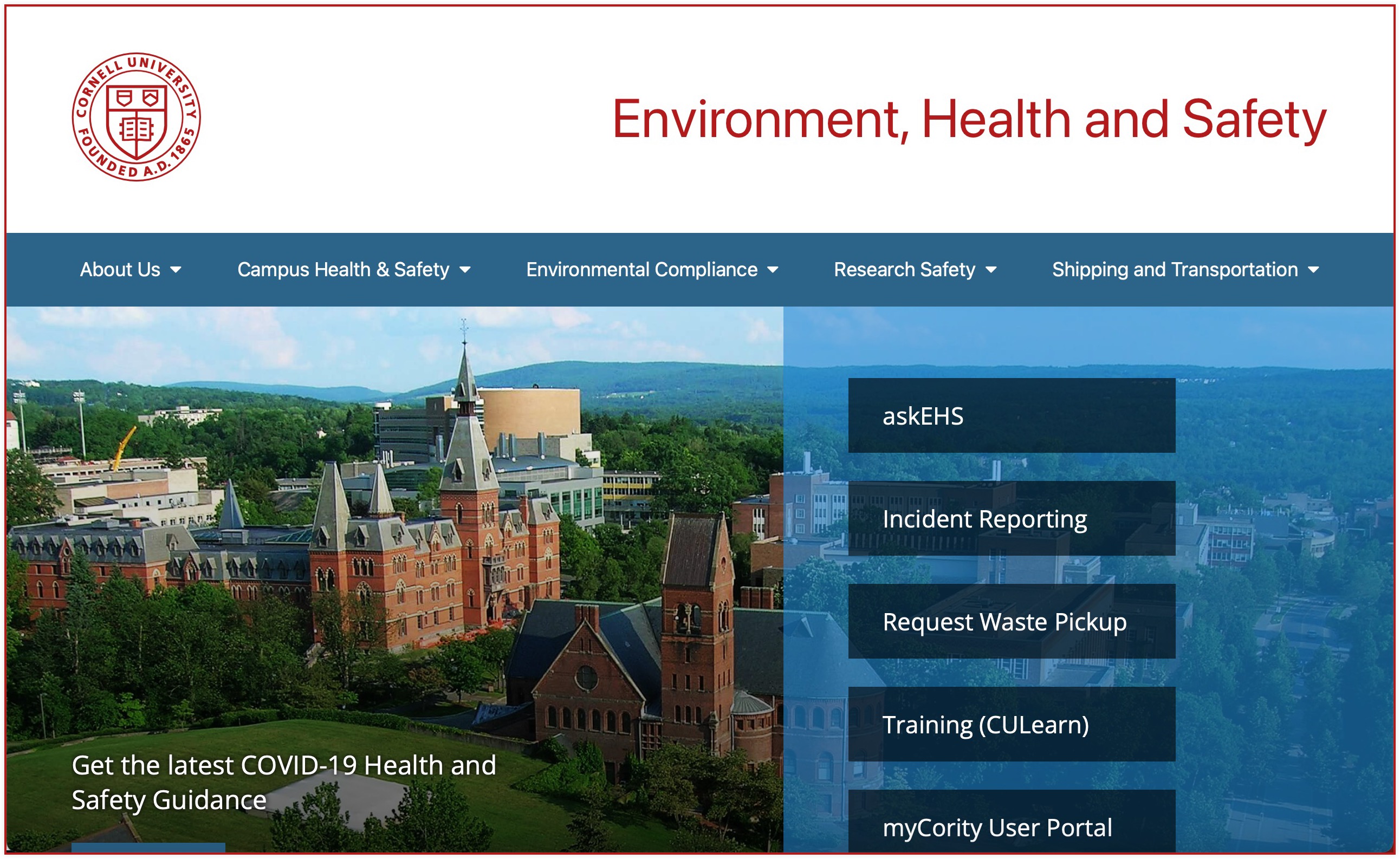 ---
Cornell Wildlife Health Center The Center appeals to a wide global audience interested in developing and implementing proactive, science-based solutions to challenges at the interface of wildlife health, domestic animal health, human health and livelihoods, and the environment that supports us all. This site was built in Drupal.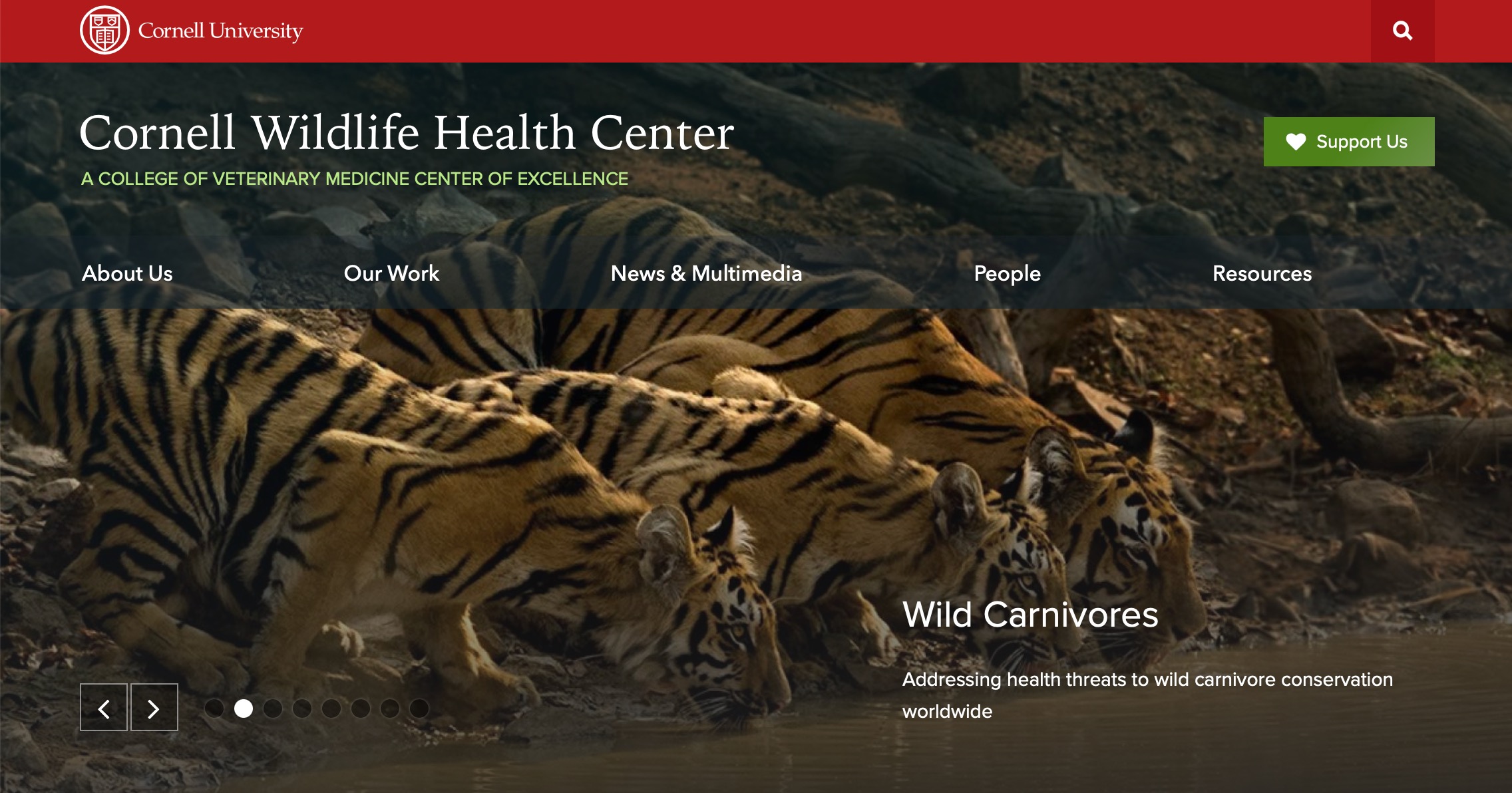 ---
Migrations Taking a global, multi-species look at migration, the Migrations Global Grand Challenge web stie has a global target audience of future leaders, scientists, policymakers, entrepreneurs, and community members. This site was built in Drupal and launched in tandem with North American bird migrations.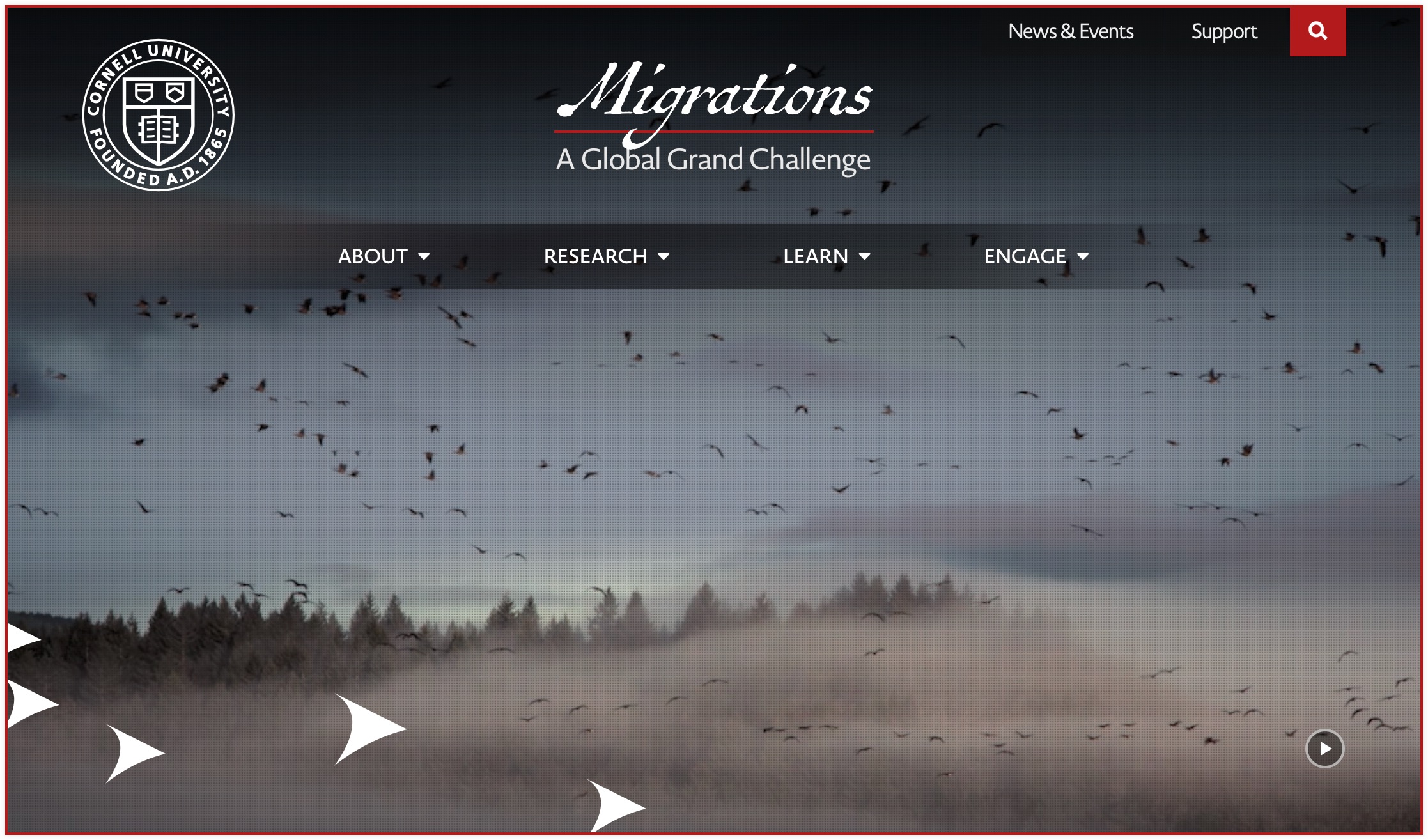 ---
Cornell Graduate School Build in WordPress, the site supports recruitment of outstanding graduate and professional students, as well as provides ongoing resources to those currently enrolled. The Cornell Graduate School has the broadest range of programs in the Ivy League, with a diverse population of individuals coming from academia, government, business and industry.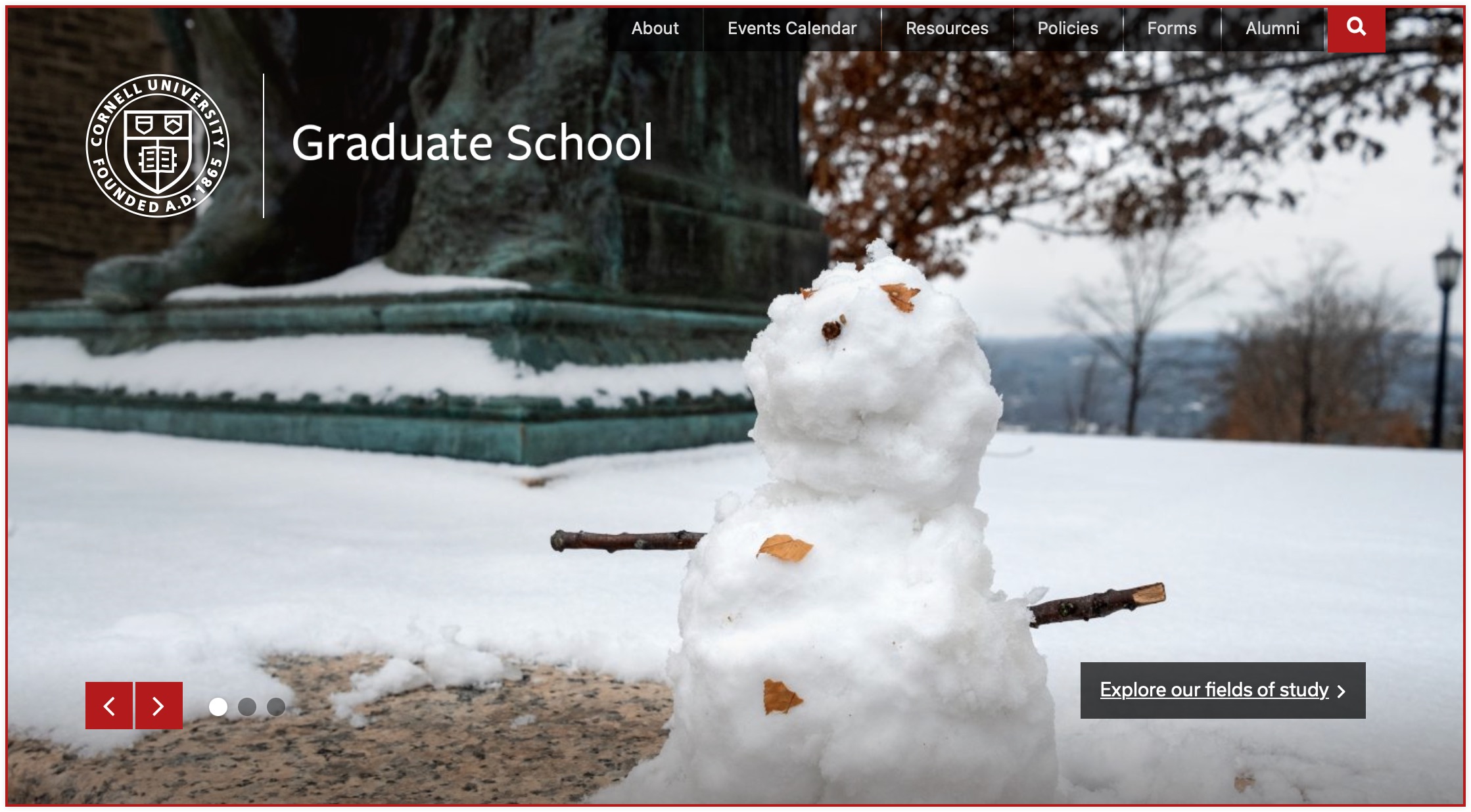 ---
More Examples From Across Campus
The McGovern Center was founded in 2008 as a startup incubator to help develop young Cornell life science companies.The center's goal is to facilitate the forward progress of client companies to the point where each will merit significant outside investment and achieve self-sufficiency. It focuses on accelerating research and development of its client companies' technology and products, validating its client companies' business plans, and strengthening their management teams.
Custom Web Developed redesigned the Careers Beyond Academia/BEST website. BEST is a department within the Graduate School that focuses on helping doctoral students and postdocs from all disciplines in their exploration of careers beyond academia. It is a Pantheon WordPress site based on the design of the CIRTL site.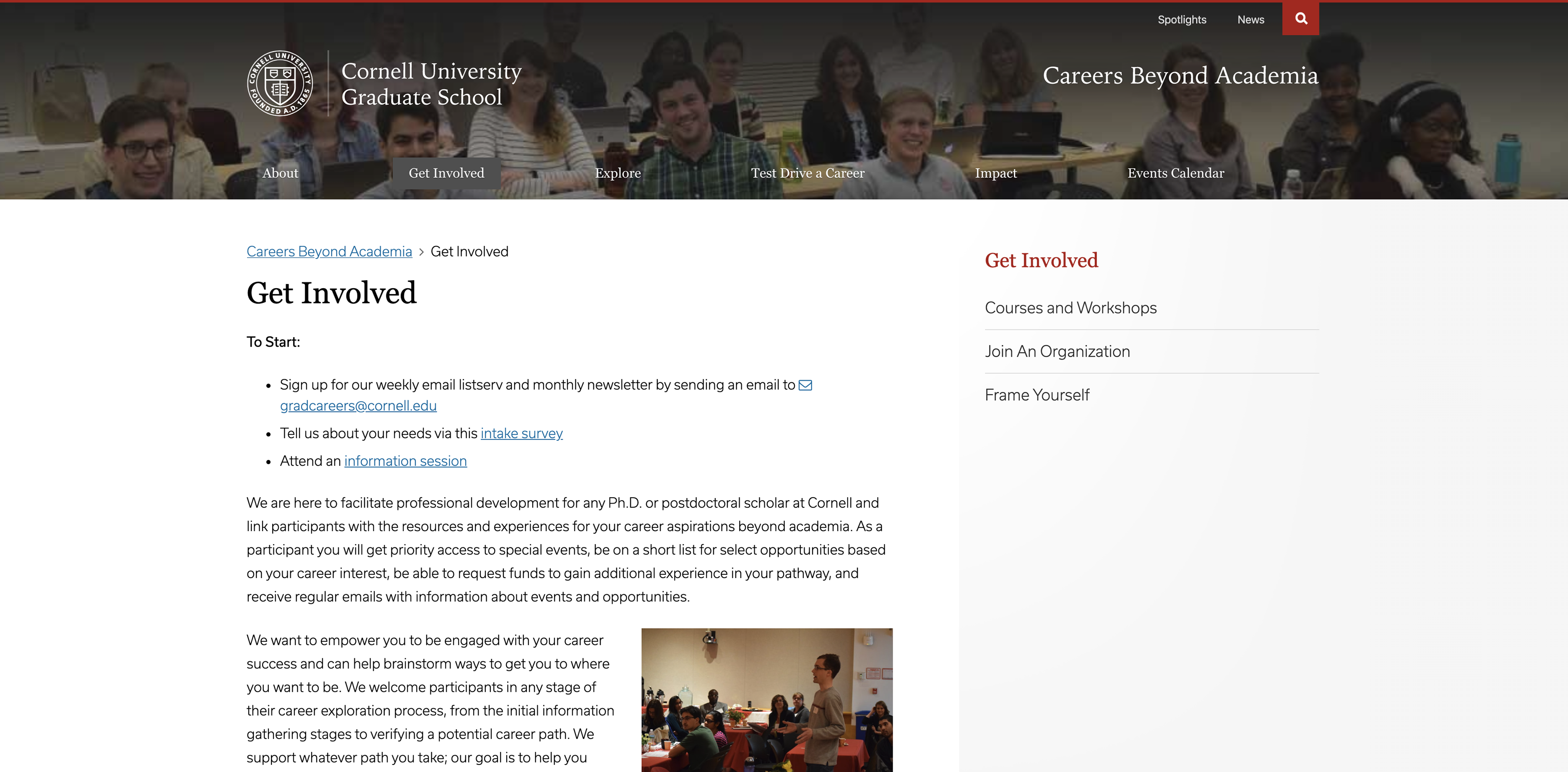 This website was re-implemented and enhanced in Drupal 8. It enables students, faculty, and staff to enter their Cornell travel information and allows Cornell's Global Operations to fulfill the university's duty of care for emergency notifications and approval of trips to high-risk locations by the International Travel Advisory and Response Team (ITART). The travel facilitator at Global Operations has a dashboard with views, filtering, and searching capabilities to see trip details and approve or deny ITART travel. The Travel Registry integrates with Google maps to obtain the latitude and longitude of the user's destinations, which is required for the integration with the International SOS Travel Tracker system. 
International Services Website 
This redesigned website is part of the institutional identity structure under the Office of Global Learning, alongside the Education Abroad site. It provides critical resources for international students and visiting faculty and staff, as well as sponsoring parties. The website's audience-based "mega menu" guides users to material best suited to their needs. An emphasis on visual communication with pictograph icons, action steps, and expandable topics helps users easily navigate a large volume of information. The Get Advice and Alerts on the easily scannable homepage ensure that critical information and services are readily available.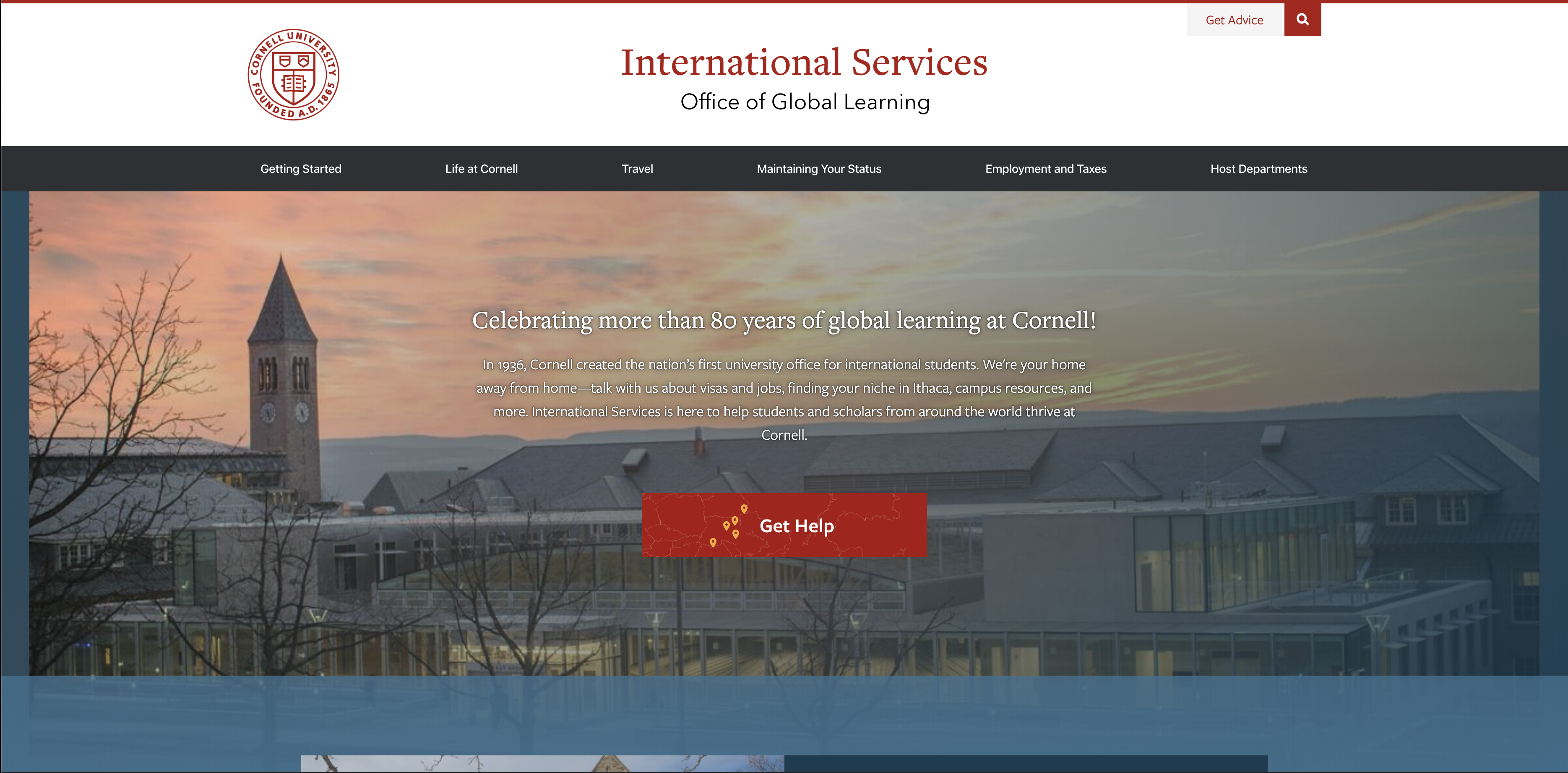 This website is a new Drupal 8 site based on Custom Development's demo site. It showcases the collaborations between the Ithaca, Weill Cornell Medicine, and Cornell Tech campuses.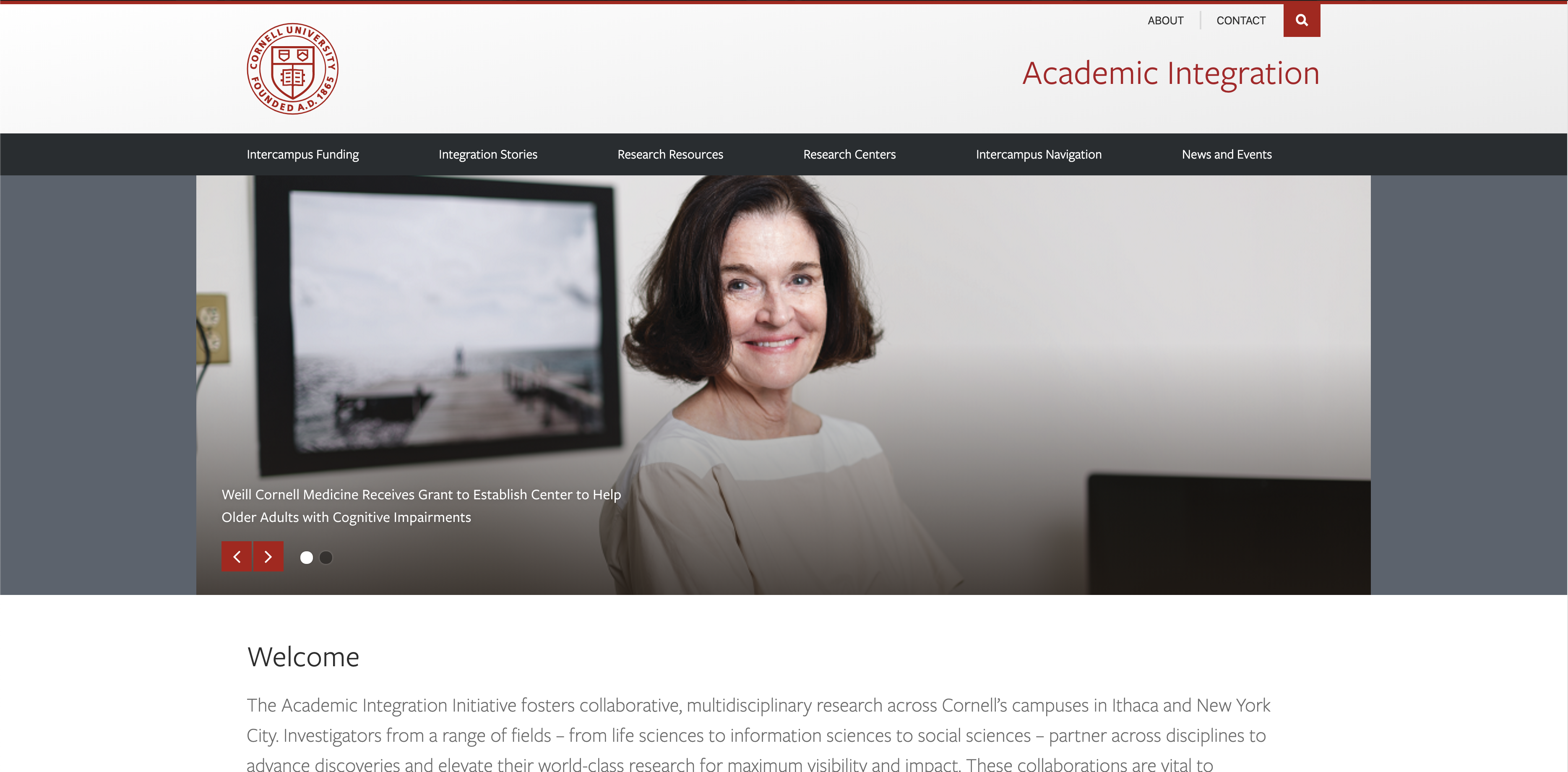 Sustainable Campus News Enhancements
This website includes new tagging and date design styles for the "What's Happening Around Campus" dynamic blocks on every site page, new author (leveraging a taxonomy list for consistency) and date fields for News items, a revised design to display these fields on the listing page and item page, and a "Filter by Topic" function. It also includes a new Instagram module created by Custom Development that scrapes Instagram to ensure the spotlight item is kept updated.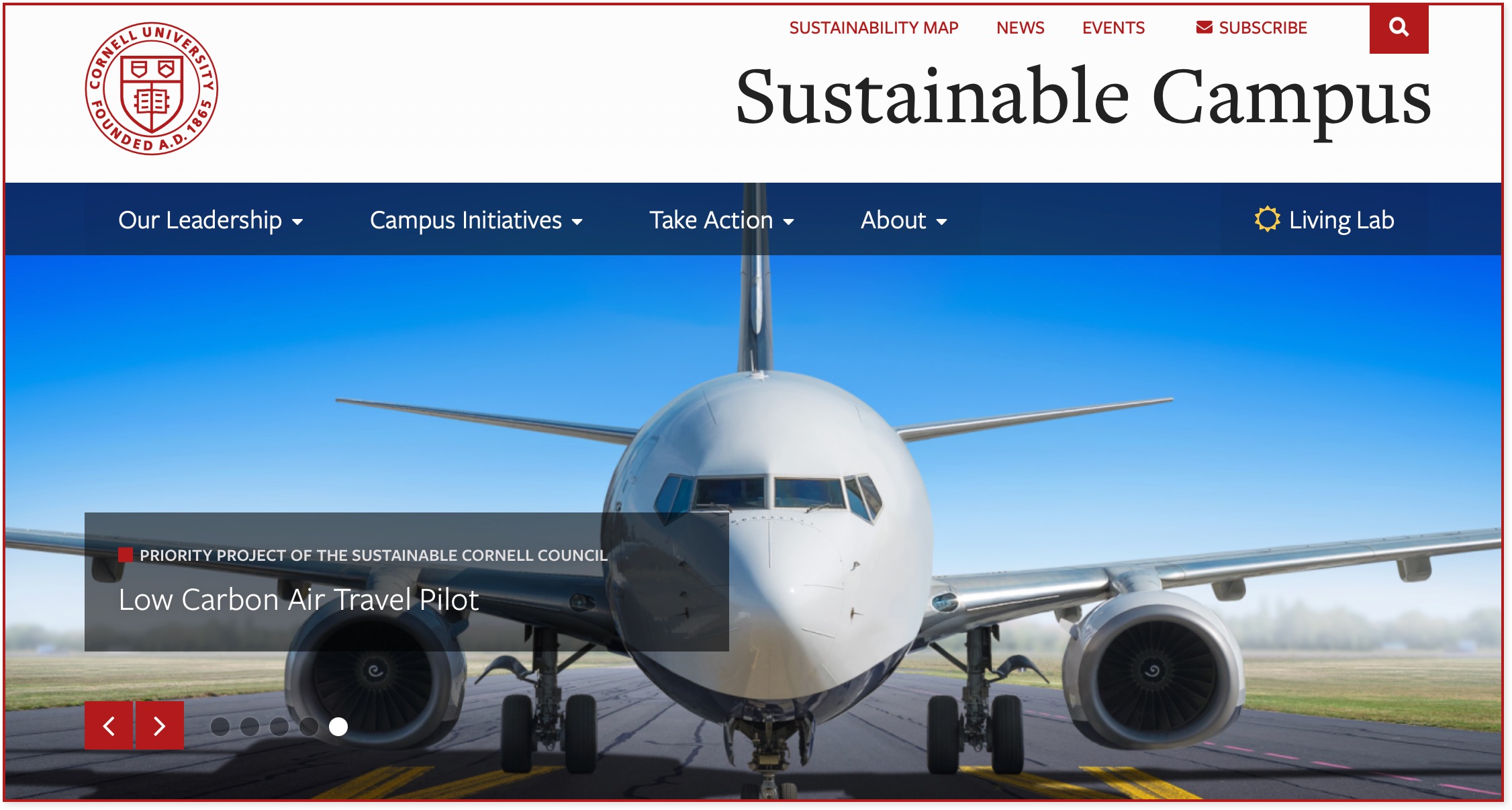 This website is a new umbrella site for the Office of Global Learning.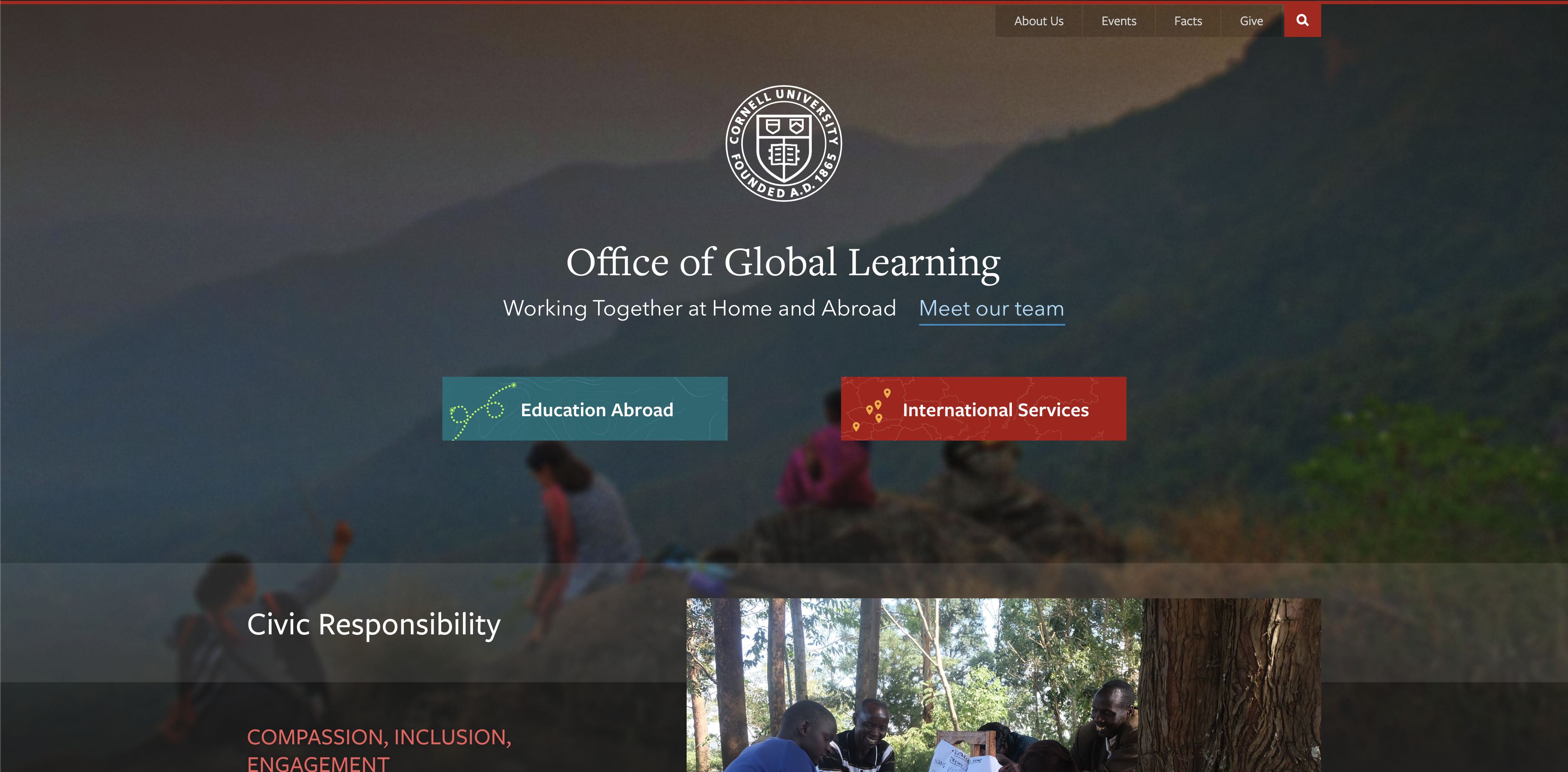 This website was moved to WordPress and uses a Cornell-branded theme created for the CUBlog service as the base for the site's design. The customer was able to benefit from the functionality options in WordPress while remaining in Cornell Hockey Association's existing internally hosted server environment.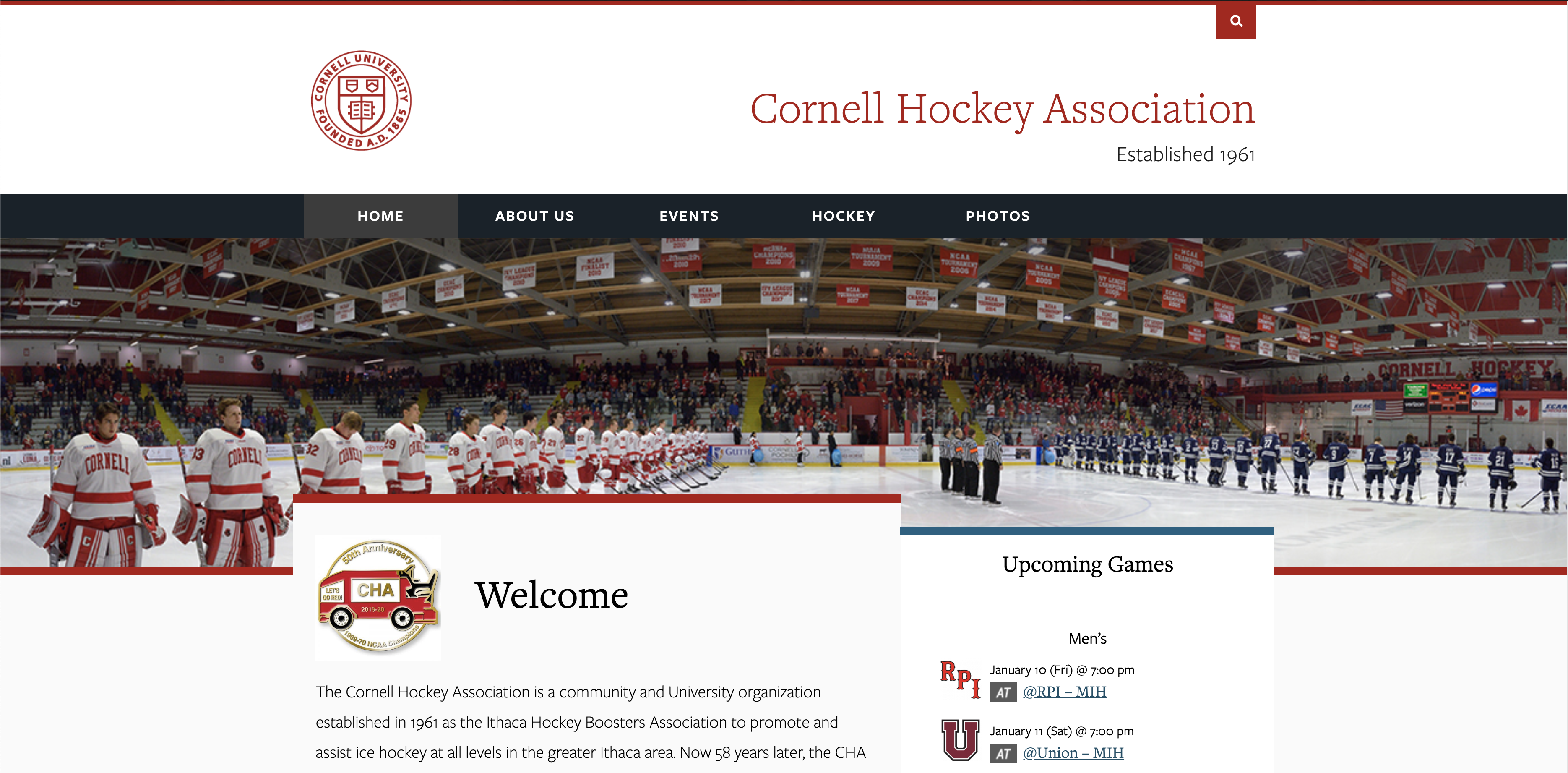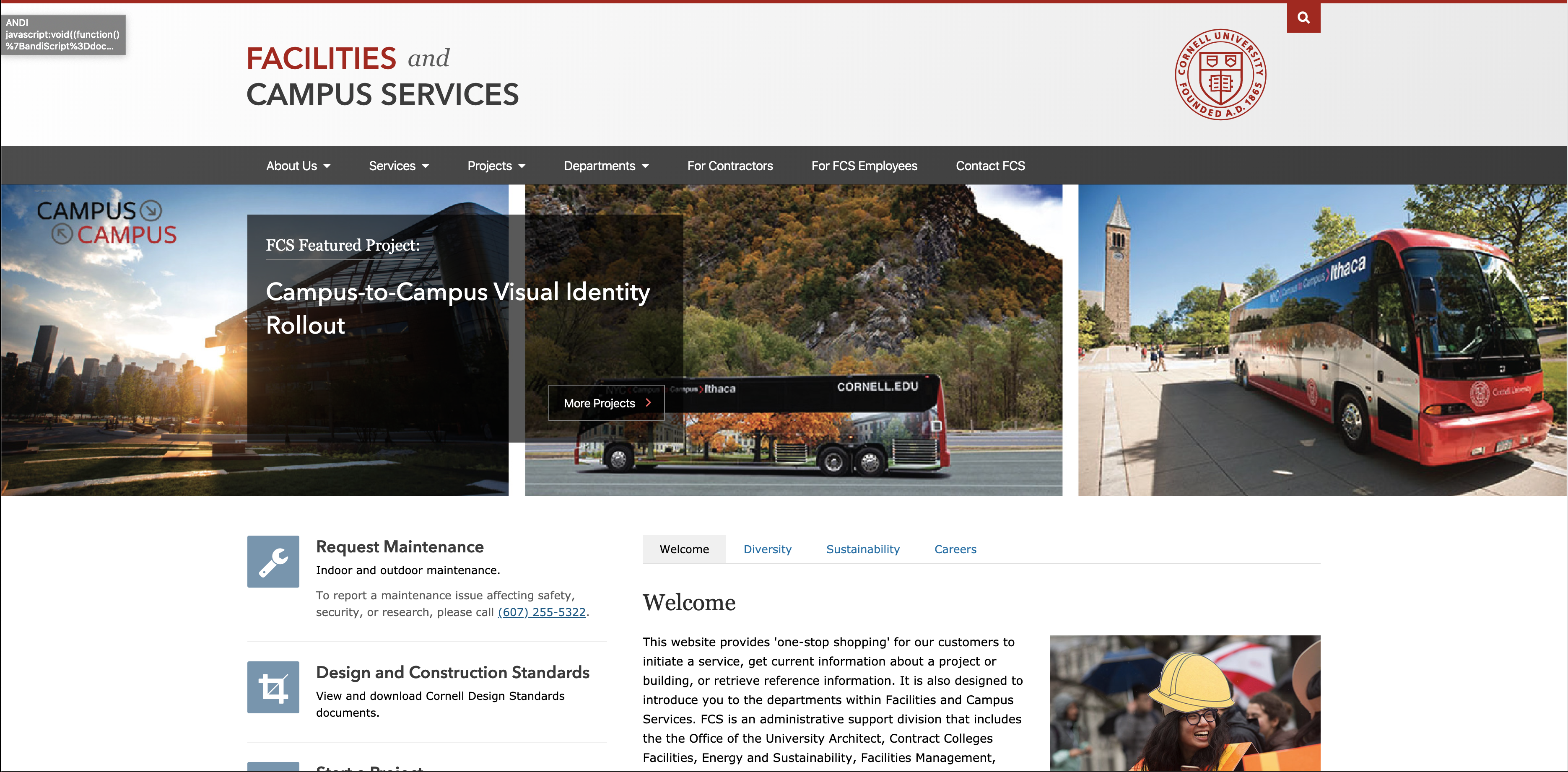 Center for Health Equity Enhancements
This website moved a WordPress site from CampusPress to Pantheon to enable a broader scope of functionality and customizations for the growing site. Several enhancements were made, including design updates to the home page, enhancements to main menus and sidebar navigation, integration with events feeds, and incorporating news layouts and views.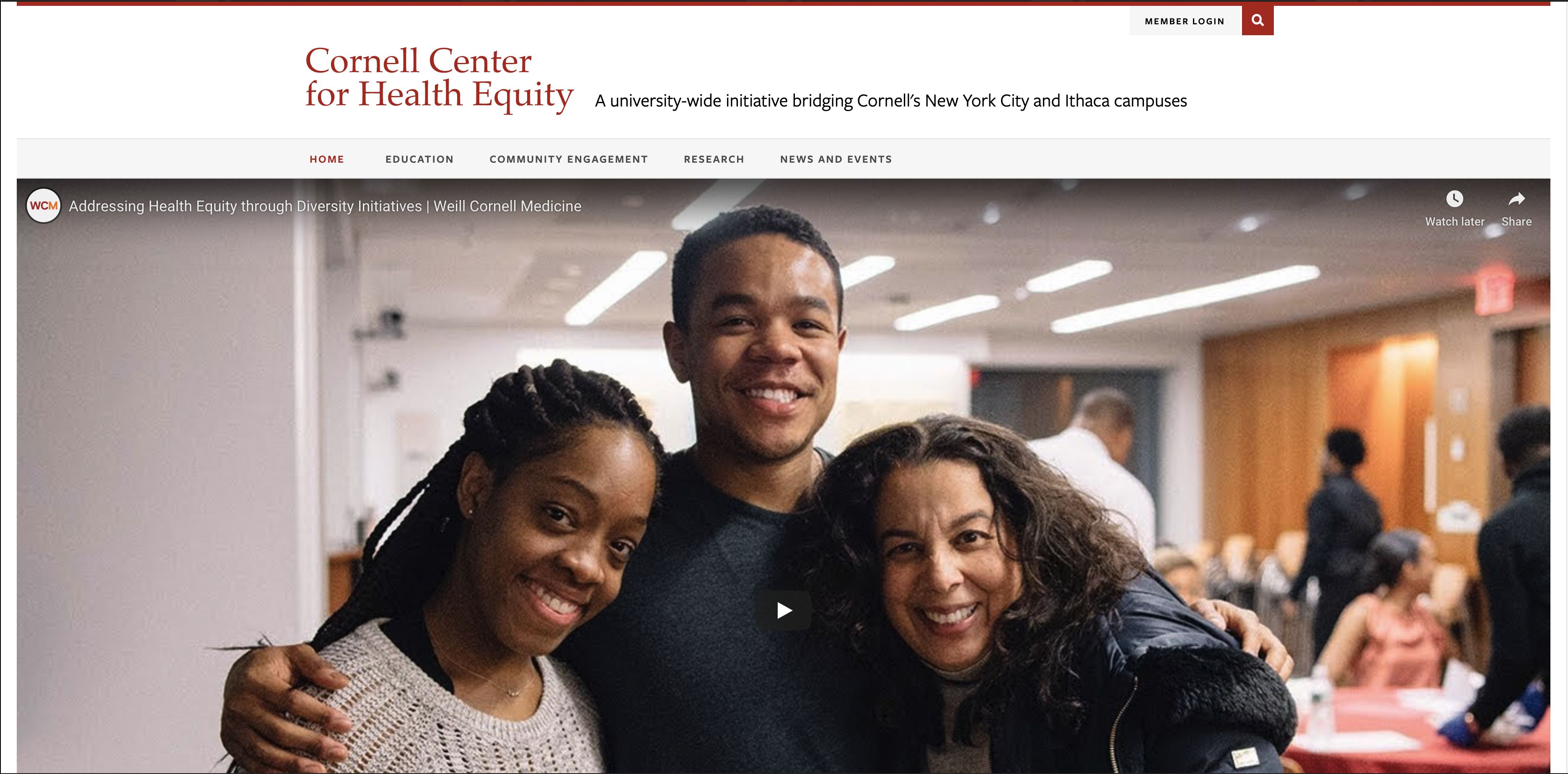 This website was built in Drupal with the goal to create an audience-focused website bridging the the hub center in China and the China at Cornell component so that users understand, and can easily navigate, these two types of content and activities.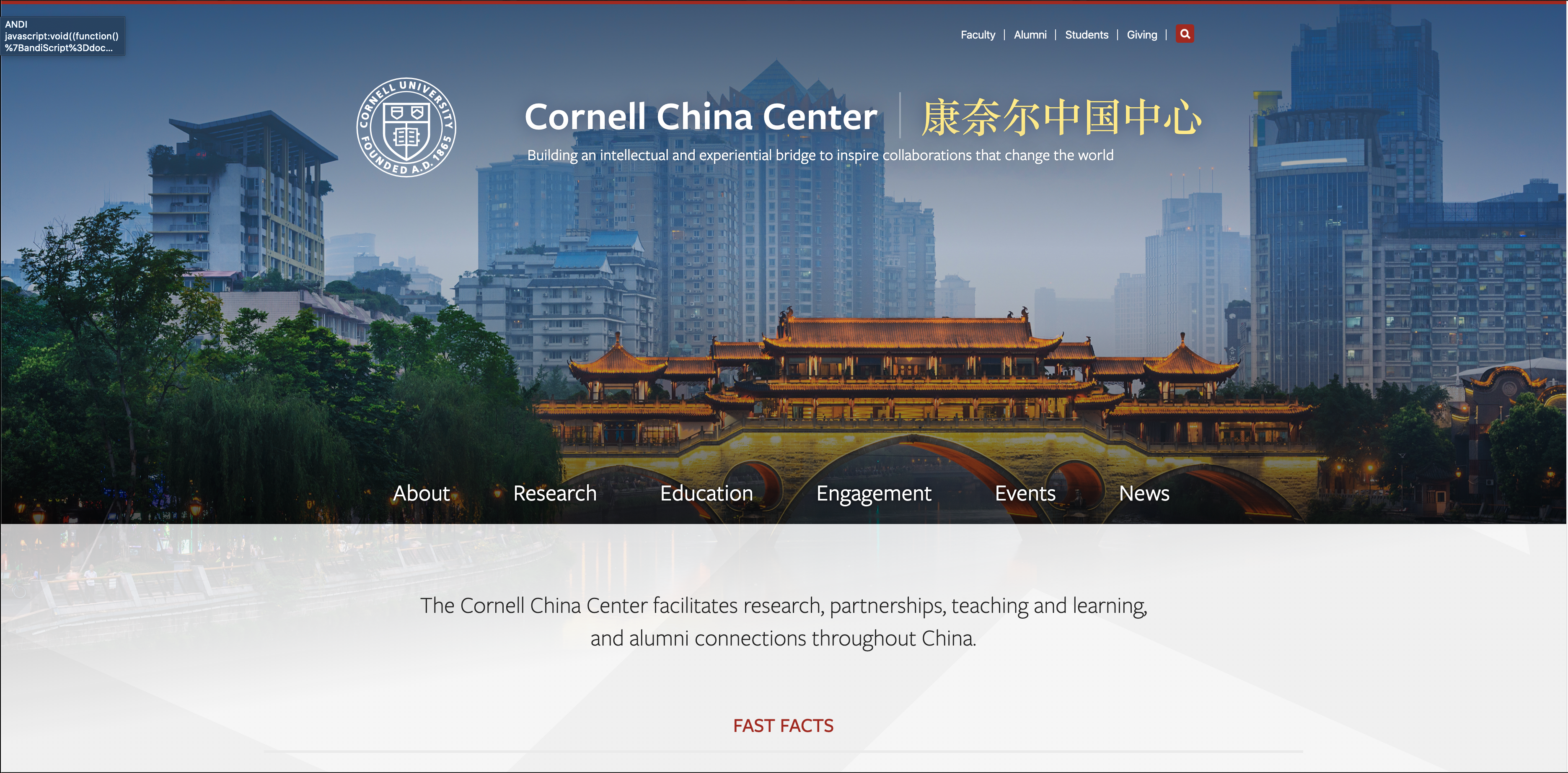 This website showcases the highlights and accomplishments of this large campus entity. Users can now easily find information about housing and dining on and off campus all in one site, as well as information about other departments in the unit. The social media integration allows for the aggregation of multiple units' accounts into one area, keeping the site fresh and up to date.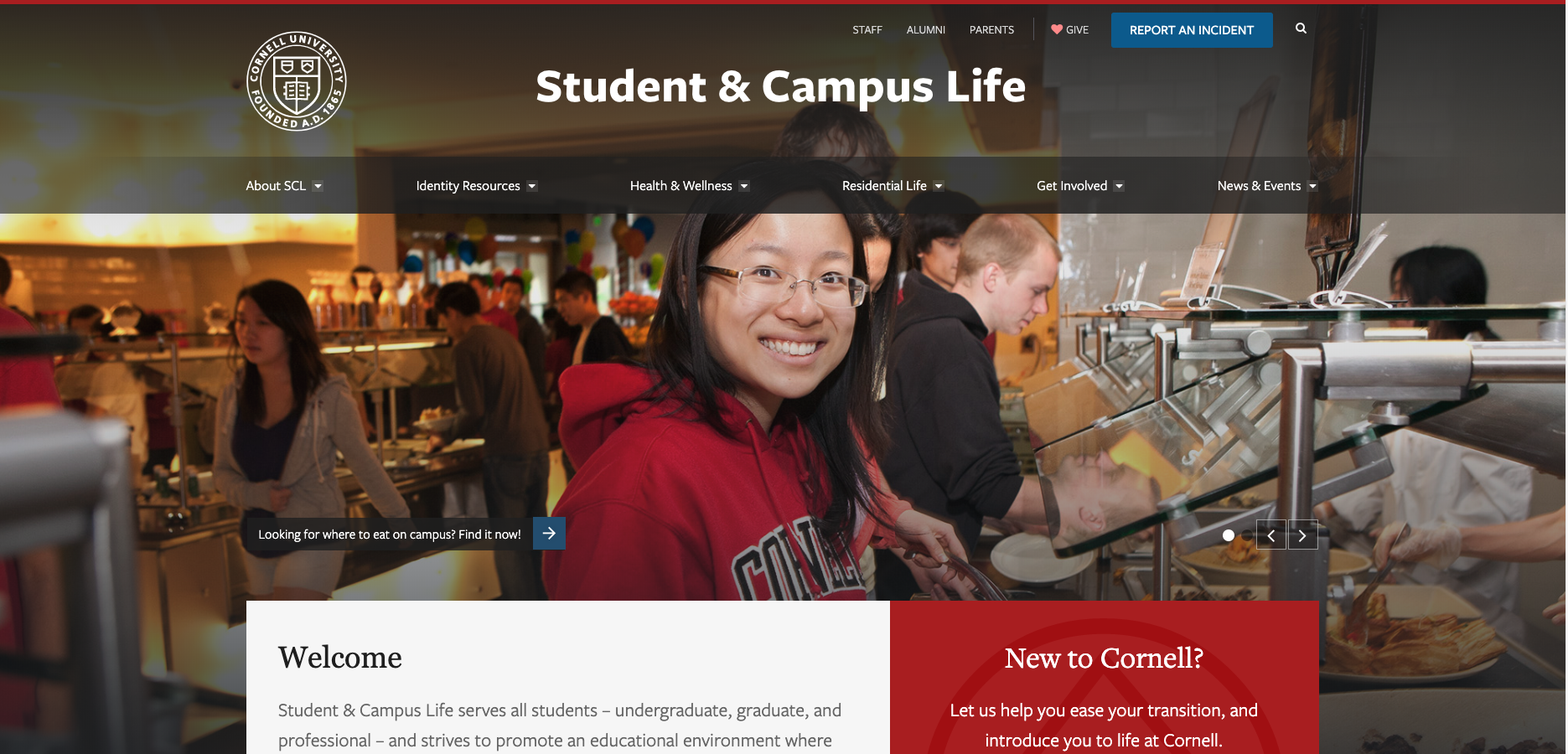 Cornell Graphics & Vision Group
This website was redesigned to incorporate the design elements of the Computing and Information Science branding. The site has two main elements – Papers and People. Papers allows for the linking of an individual publication and/or site, while tagging the authors with their bios, which are maintained in the People pages.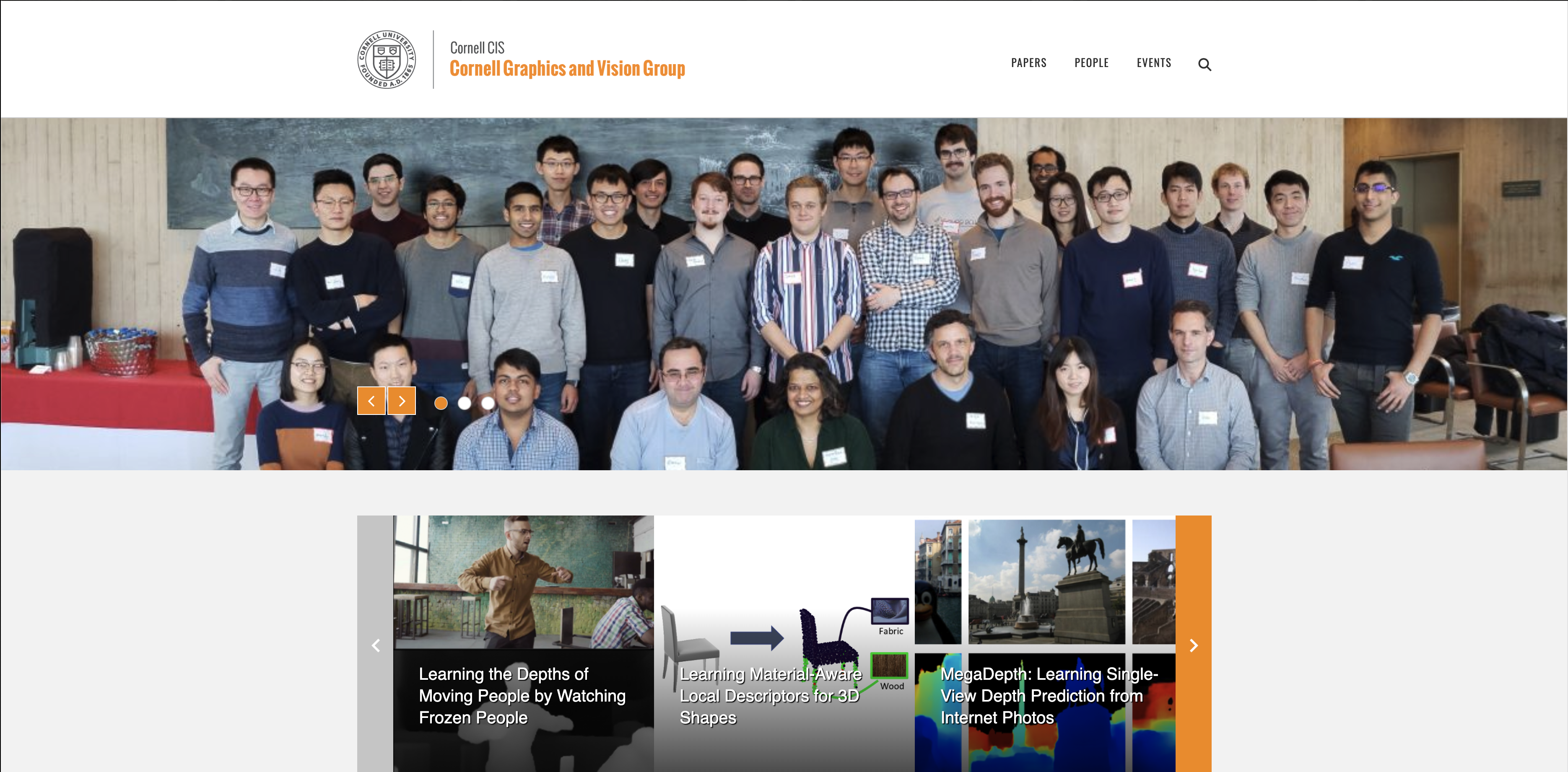 ---
Contact
Ready to find out how Custom Development could help you? Contact us to get started.