Send Email Messages with Skype for Business for Windows
---
You can create an email message directly from the Skype window.
Hover over a person's picture (or the generic human icon) for a contact or in search results.
Click More Options (the three dots), then select Send an Email Message.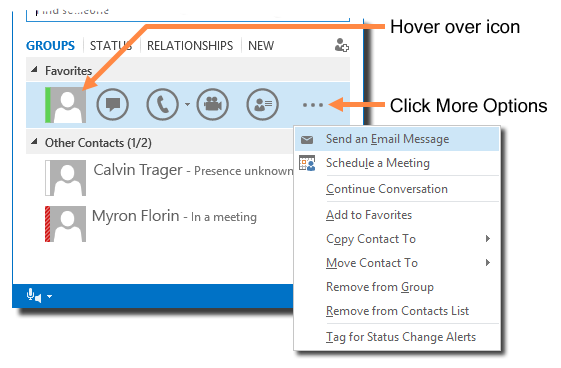 An Outlook email message window will open with the To field populated.
(For details on sending email messages, see Send Messages (Windows) or Send Messages (Mac).)