Make Video Calls with Skype for Business for Windows
---
Hover over a person's picture (or the generic human icon) for a contact or in search results.
Click the Video icon.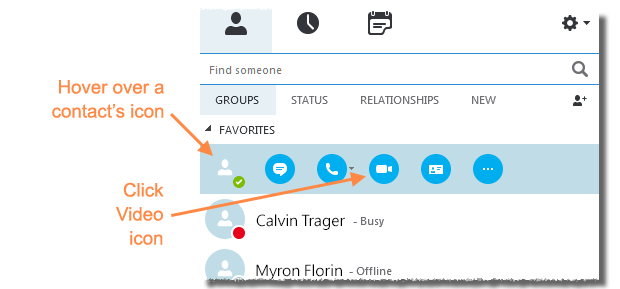 Click the Toggle Instant Messaging icon to open an instant messaging session (without ending the video call).
Click the microphone icon to mute/unmute.
Hover over the monitor icon to see content sharing options (your monitor(s), a program, PowerPoint, a whiteboard, polling, or Q&A).
Click the red phone icon to end the call.