Send Email Messages with Skype for Business (Mac)
---
Click a person's listing for a contact or in search results.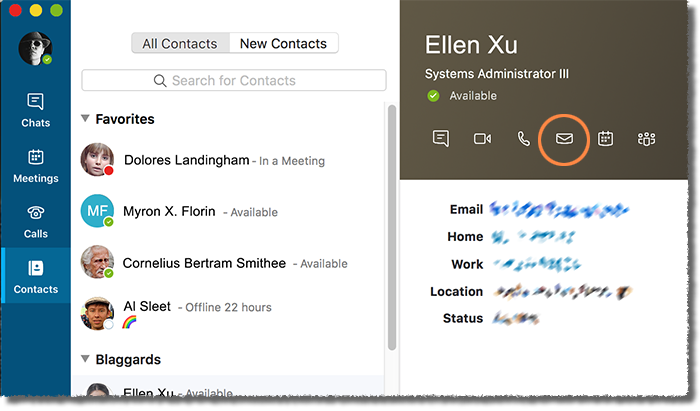 On the right, click the Send an Email icon to open a new email message, addressed to the currently selected contact or search result, in your default email program.
Set Your Default Email Program
Launch Mail (Apple's email app).
From the
menu, select .
Click the
tab.
For

Default email reader

, use the dropdown list to select the app you prefer.