Make Voice Calls with Skype for Business (Mac)
---
Click a person's listing for a contact or in search results.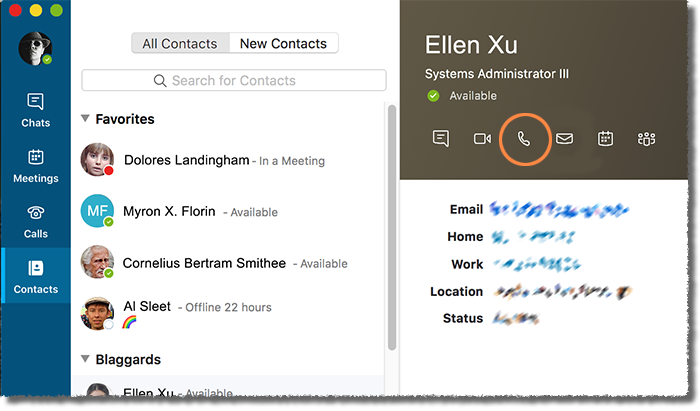 On the right, click the Start a Call icon and select Skype Call option.
During the call, icons below the person's photo allow you to switch to video mode, mute your microphone, share your screen, and end the call.