Remedy Unavailable for Upgrade August 3, 2018 at 9:00pm
---
July 31, 2018
Remedy will be unavailable on Friday, August 3, 2018 starting at 9:00pm to 9:00am on Saturday, August 4 for upgrades. Although Remedy will be offline during the upgrade, all emails or notifications sent to Remedy during that time will be processed as soon as the upgrade is completed.  
This upgrade concentrates mostly on bug fixes however there are a few enhancements users may notice.
In Remedy Classic the global search has been fixed and you can now search based on ticket number or REQ number.
In Smart IT under the dashboard tab, the service delivery data will now show tickets based on the users support group affiliation: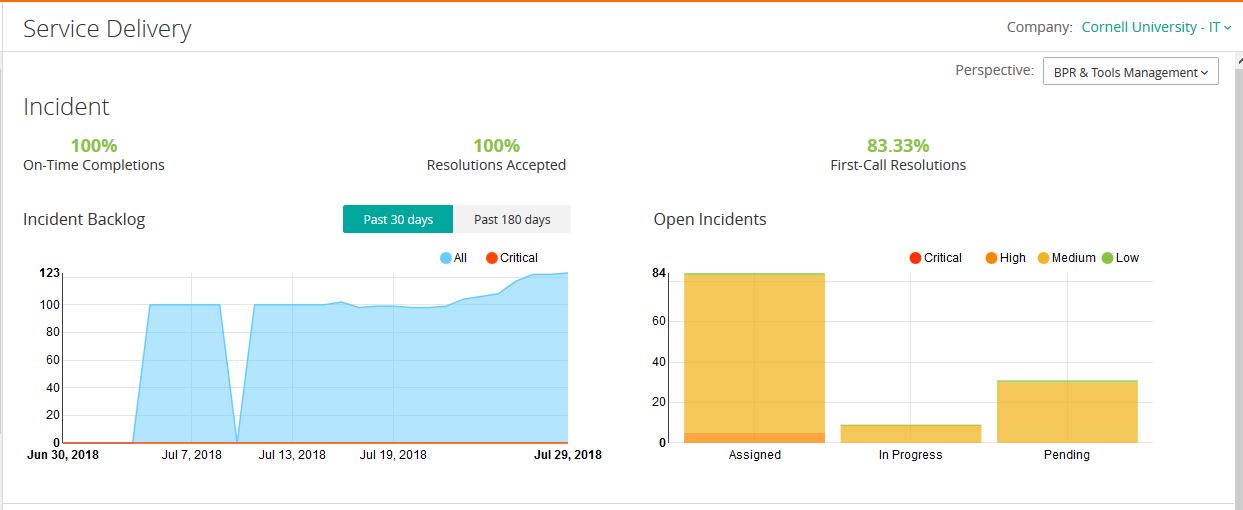 To Edit a ticket in Smart IT, you now only need to click on the Edit button which is located at the top right of the ticket.
There is also an "Assign to Me" icon on the top menu.
Editing an Assignee or Support group can be done by clicking on the pencil icon.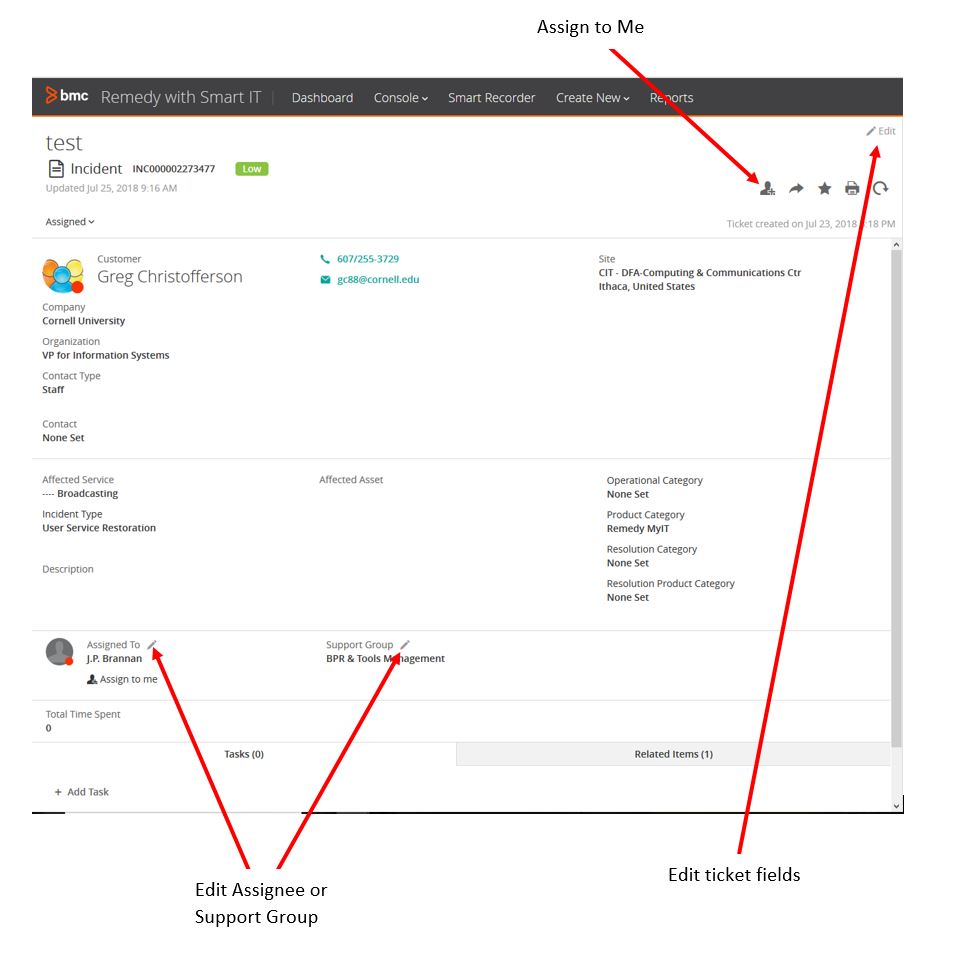 If you have questions or issues, please contact remedy-admin@cornell.edu.