OBIEE Upgrade to OAS/Oracle Analytics Server
---
September 15, 2020
Upgrade on October 23, 2020
The Oracle Business Intelligence Enterprise Edition (OBIEE) reporting environment will be upgraded to Oracle Analytics Server (OAS), with a production cutover scheduled for Friday morning, October 23, 2020. The new OAS environment is being built in Amazon Web Services (AWS), where OBIEE already resides.
There are minor changes in the upgrade. The main impact on end-users will be a new URL.
New Features
The OAS license includes exciting new functionality in a Data Visualization (DV) tool. In addition to modern visualization abilities, it has a number of other features. One of the most anticipated options is the ability to work with local files or databases and join them to existing subject areas (KDW, Student, etc.) to produce new reports including local and central data. Another new feature is the ability to massage and edit data much like in Excel or Tableau Prep. Finally, there are a number of other features we hope to explore with campus collaboration in the coming months.
There are no costs to use these new features.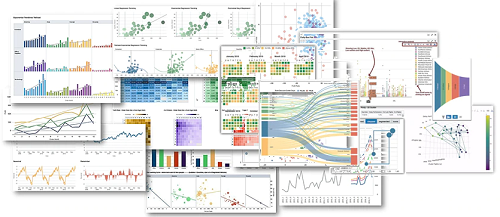 Schedule
Development was frozen in the current environment at the end of business on Thursday, September 10. It is expected to resume in the new OAS environment by Thursday, October 16. End-users will receive the new OAS Production URL shortly before cutover on Friday, October 23.
The CIT Analytics and Reporting team (formerly Business Intelligence) has collaborated with many functional stakeholders on the project timeline and communications plan, which can be found on the BI OBIEE Upgrade page.