New Zoom "Persistent" Whiteboard Feature Available for Spring Semester
---
January 5, 2023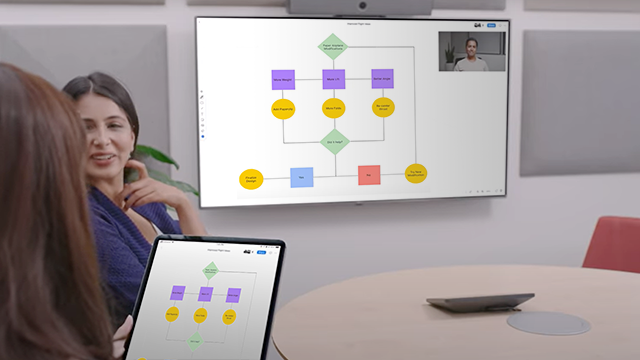 Starting Sunday, January 15, 2023, Cornell Zoom sessions will offer a new way for hosts and participants to collaborate. The new and improved Zoom Whiteboard provides a powerful collaborative canvas, for use in classrooms, meetings, and training sessions, that "persists."
In other words, the whiteboard will continue to be available beyond the end of a meeting or webinar and can be added to, shared, and saved by users going forward. The new Zoom Whiteboard will only be removed after it has been inactive for more than 120 days.
Because the Whiteboard can be shared, updated, and downloaded, instructors and other session participants are strongly encouraged to pay close attention to university regulated data policies, particularly those regarding student information protected by FERPA.
For the basics about the Zoom Whiteboard, an overview of security considerations for its use, and links to details on its options and controls, visit IT@Cornell's Zoom Whiteboard documentation.
For an introduction to the Zoom Whiteboard on the Zoom Blog, check out Introducing Zoom Whiteboard, A New Visual Collaboration Solution – or get a more detailed overview at Zoom's Whiteboard: Enhance Collaboration with Online Whiteboards.