Data Privacy Day 2020
---
January 23, 2020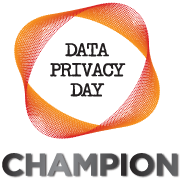 Data Privacy Day is Tuesday, January 28, 2020. Cornell has signed on as a Champion for the 13th annual event to create awareness about the importance of privacy and protecting personal information.
This year's theme is "Own Your Privacy," encouraging you to respect and protect your personal data. Take steps to own your online presence and update privacy settings on your devices, social media, and online services. Your personal information is like currency. Value it. Protect it. Be #PrivacyAware.
Plus, don't miss the National Cyber Security Alliance's livestream of Data Privacy Day 2020: A Vision for the Future on January 28 at 1pm ET.