CrashPlan to Update Branding on Backup Alert Messages Starting January 26, 2023
---
January 17, 2023
On January 26, 2023, CrashPlan will begin labeling user and administrative alerts about device backup status with the CrashPlan logo and name. Previously these messages were labeled with the product's former name and logo, Code42.
As you may be aware, CrashPlan is in the process of rebranding itself following corporate restructuring. The secure real-time backup and archiving service that the vendor provides has not changed, only the company identity.
Here is an example of a typical re-branded Backup Status Report: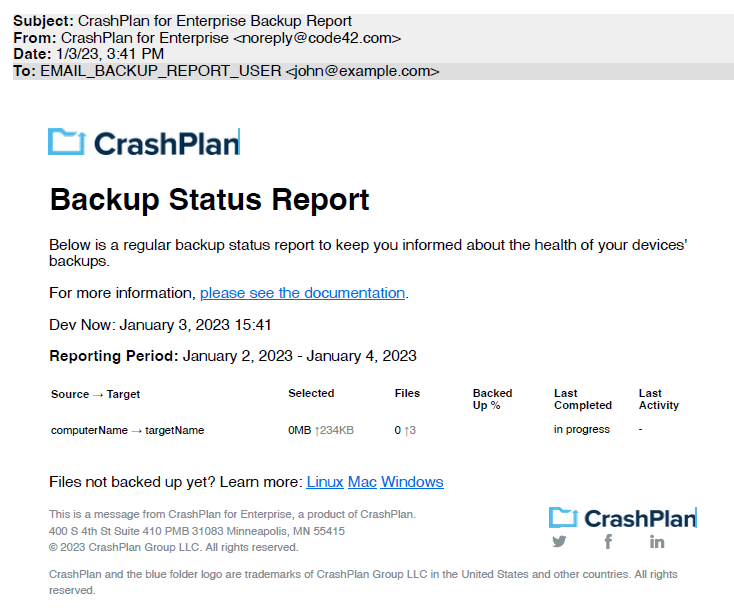 For more details about this service, visit CrashPlan on the IT@Cornell website. CrashPlan is a component of Certified Desktop, which provides a suite of security tools and protection to university-owned devices.