Select a Net-Print Account to Use
---
You will select an account each time you print, see screenshot below.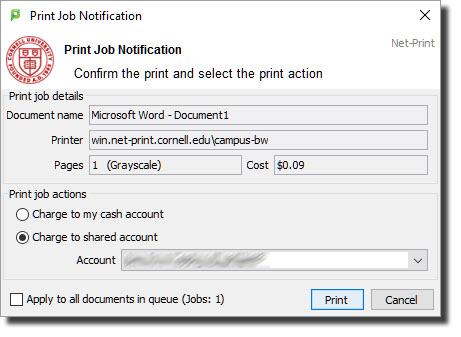 A Cash Account is one to which you've added money via credit/debit card.
If you do not have a Bursar Account, it will not appear among your choices.
Shared Accounts include both Course Accounts and Department Accounts. You will only see listed the accounts to which you have access.