Review Your Recent Net-Print Activity
---
Log in at net-print.cornell.edu with your NetID and password.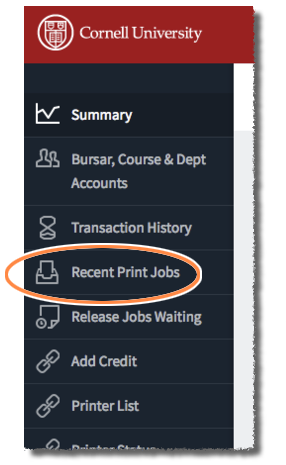 In the left navigation, click Recent Print Jobs.
You will see the jobs you have printed in the past two weeks, including what account was charged, what printer was used, the number of pages, and the cost.
To change the date range, next to Filter off (near the top of the page) click edit, then select the desired start and end date.
See our Types of Accounts article for a description of the various account types.