Current Status of Net-Print Printers
---
The printer status list shows the queue name, printer location, the number of jobs waiting to print, whether or not the printer is enabled, the status of the printer, and list of any problems.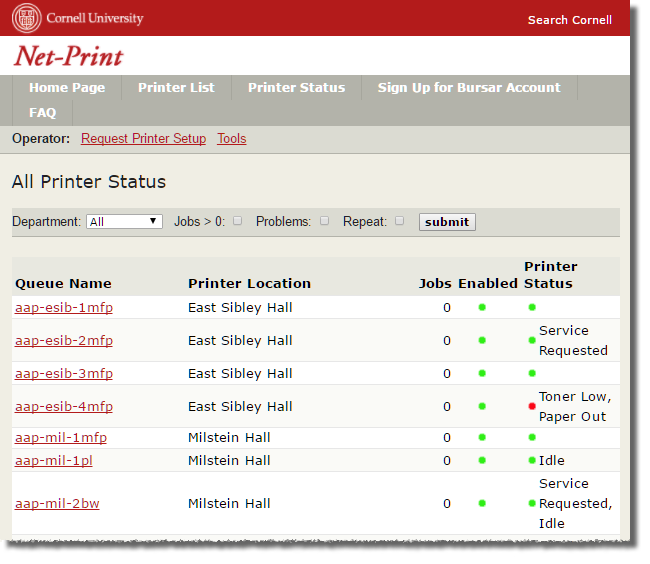 All printers with a green dot in the Enabled column are available for printing, although a red dot under Printer Status indicates there is currently a problem (like Paper Out).
The Jobs column indicates the number of jobs currently in the queue.