Google Drive Alert: Storage Full
---
Google has announced the end of unlimited storage for higher education. See our Strategic Storage Initiative site and How Storage Caps Will Work in Google Drive for details of upcoming changes. 
If you run out of space, you will see a Storage Full alert when looking at your Google Drive on the web.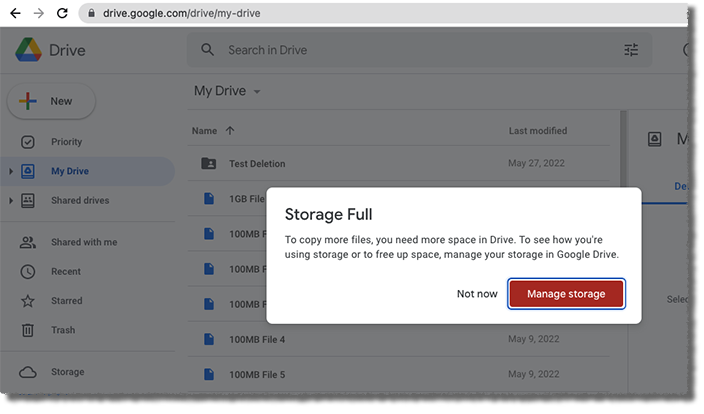 Google does not provide email notification when you run out of space.
Google help pages: