New CUWebLogin Appearance August 2021
Users will see a new CUWebLogin screen for most services
---
Cornell's Single Sign-On front-end, CUWebLogin, has been used with two back-end authentication methods.
CIT is migrating all services to use one method, Shibboleth, and retiring the other (CUWebAuth).
On August 1, 2021, Shibboleth and CUWebAuth will be separated, meaning they will have slightly different login steps.
By October 1, 2021, Shibboleth will be the only supported authentication method.
Most services use Shibboleth. When you sign in to one of these services, you will still see an updated CUWebLogin screen. The Always Verify and Support sections are new.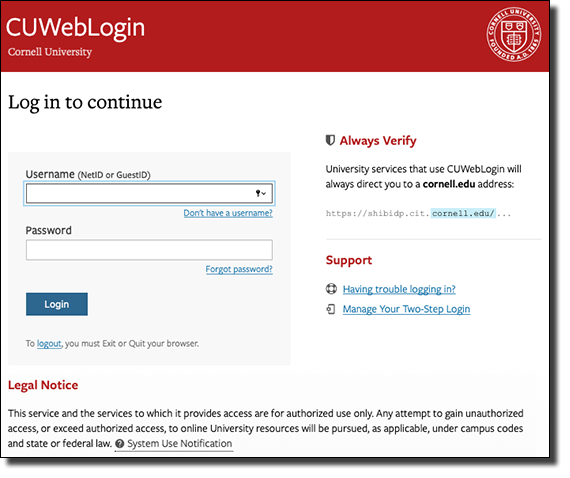 For the few services that remain on CUWebAuth for now, you will see the CUWebLogin screen you are accustomed to.