Cmail and Email Forwarding Changes October 2018
Important October 2018 Update
Email forwarding options for students will change in October. Action is required by students currently forwarding their mail.
---
Before October 5, students used WhoIAm to set their email forwarding instructions.
After October 5, student email will be delivered directly to their Cornell G Suite (also known as Cmail) account. If you want your Cornell email to be forwarded to another email address, you must set up forwarding in Google instead.
All students should, before October 5, check their WhoIAm settings.
When you visit WhoIam, your screen will look one of two ways.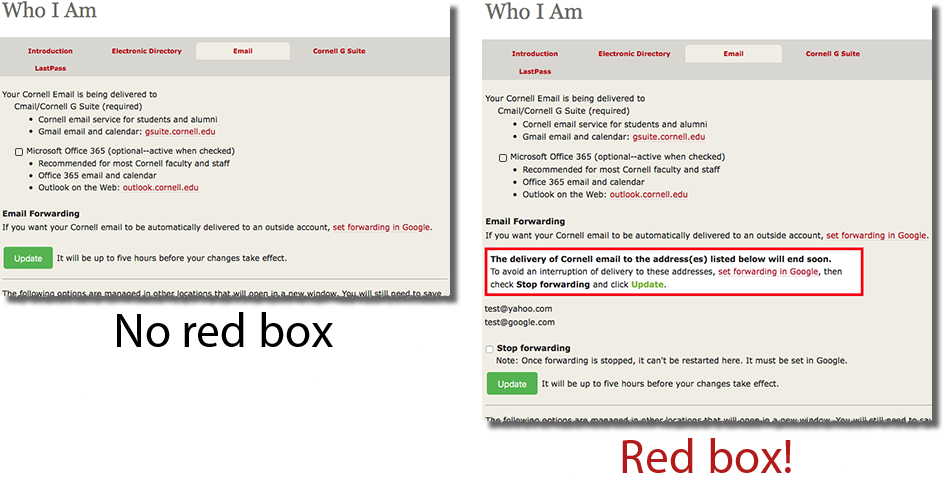 If you see the version with no red box and no Stop Forwarding check box, everything is fine, you don't need to do anything, and thank you for checking.
On the other hand, if you see the version that includes the red box with the text The delivery of Cornell email to the address listed below will end soon and a Stop Forwarding check box, it means you have forwarding set up through WhoIAm, and you should make the changes described below. If you do not make these changes, your forwarding will stop working in October.
To stop forwarding through WhoIAm,
Put a check in the box next to Stop Forwarding.
Click Update.