Accept a Bomgar Invitation via Email
This article applies to: Bomgar
---
Your technical support provider (TSP) will use their client to send you an email message like the one shown here: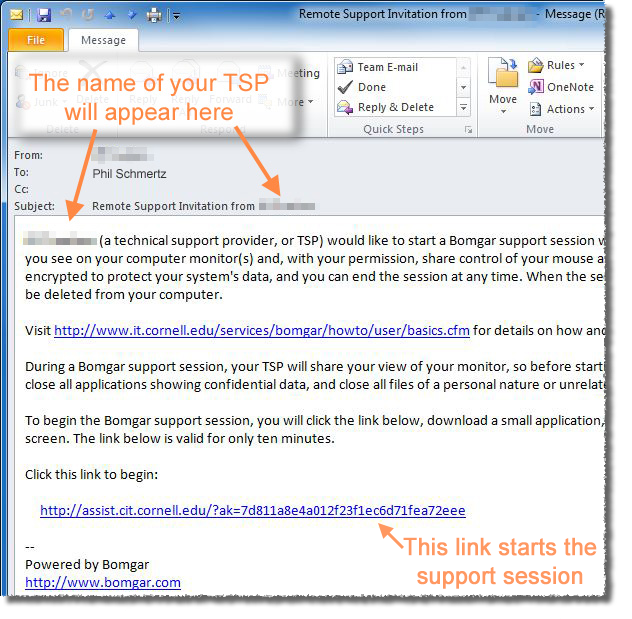 During a support session, your TSP will be able to see everything that you see on your monitors. Before you accept the invitation to share, we strongly recommend that you close any documents or applications that contain or display confidential information. We also recommend that you close all documents and applications that display personal information, or that are not related to the issue at hand.
Clicking on the link near the bottom of the message (the one that begins http://assist ) will open a browser window, and the web page will attempt to download the small application needed for the session. (The link is valid for only ten minutes.)
The exact set of steps you'll need to follow depends on your operating system and browser, but in general you will save the file to your computer, then run the downloaded file. A small chat window will open, where you'll see comments and requests from the TSP. In most cases, your TSP will be on the phone with you, so please ask their advice if you are at all unsure of what to do.